Manage Your Social Channels
Stop Wasting Time Logging in to Multiple Accounts
Make your social media presence work for your small business, even when you're not online. SnapRetail takes the guesswork out of what to say to your customers and integrates all of your favorite social media networks into one powerful tool. Focus on sharing content, not switching between accounts.
Ready-to-Post Content for Your Small Business
Always have fresh content to share with our growing library of 2,000+ social posts and 1,300+ professional stock images and graphics. SnapRetail's content library is just what you need to stay connected with customers online without having to waste hours on Facebook, Twitter and Pinterest.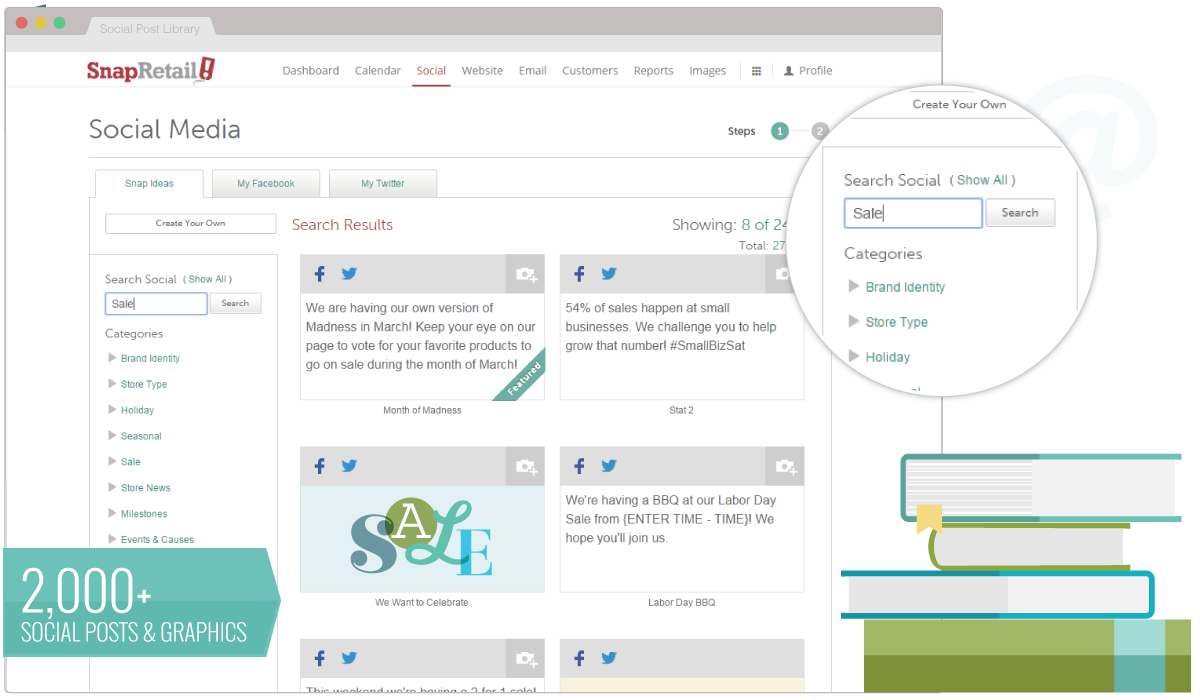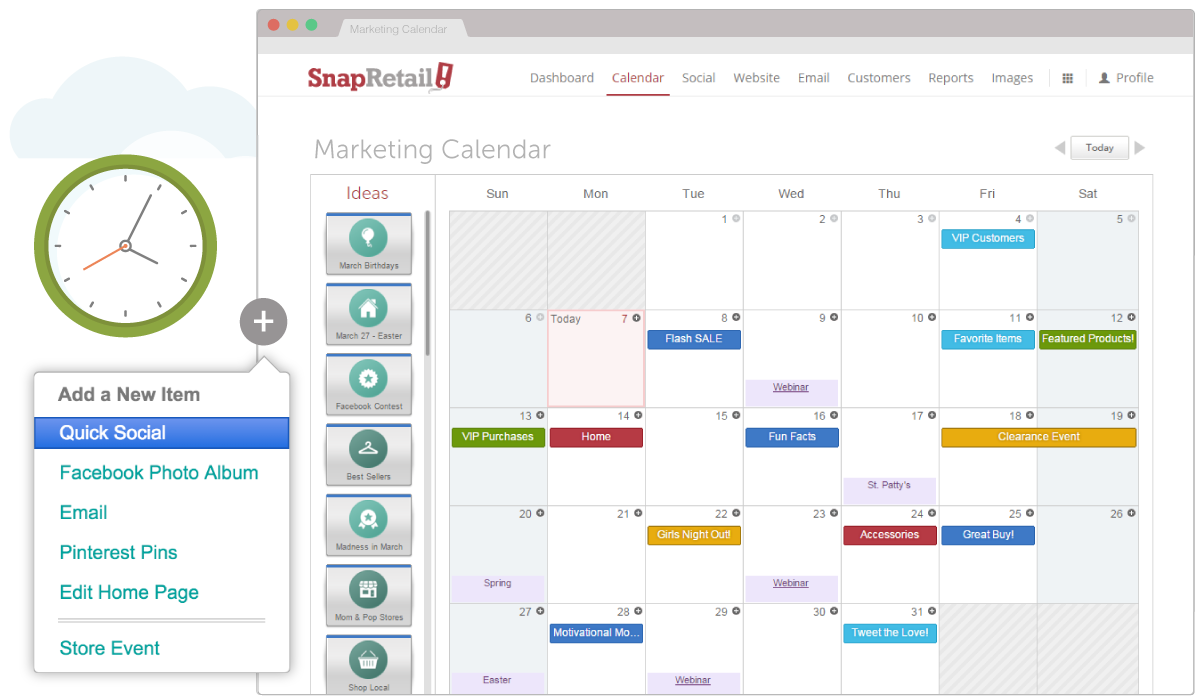 Save Time with the Planning Calendar
When your schedule gets backed up, your social profiles keep moving forward. SnapRetail makes it easy to keep track of the content being shared with your audience on Facebook, Twitter and Pinterest. Just drag-and-drop to any future date to tweak your campaign.
Streamline Your Social Media
When it comes to social media, there is no such thing as oversharing. SnapRetail saves you time and money by integrating all of your favorite social media outlets into a single, easy-to-use platform. Post to Facebook and Twitter with a single click. Add your favorite Instagram photos and Pinterest Pins to emails and your SnapRetail website.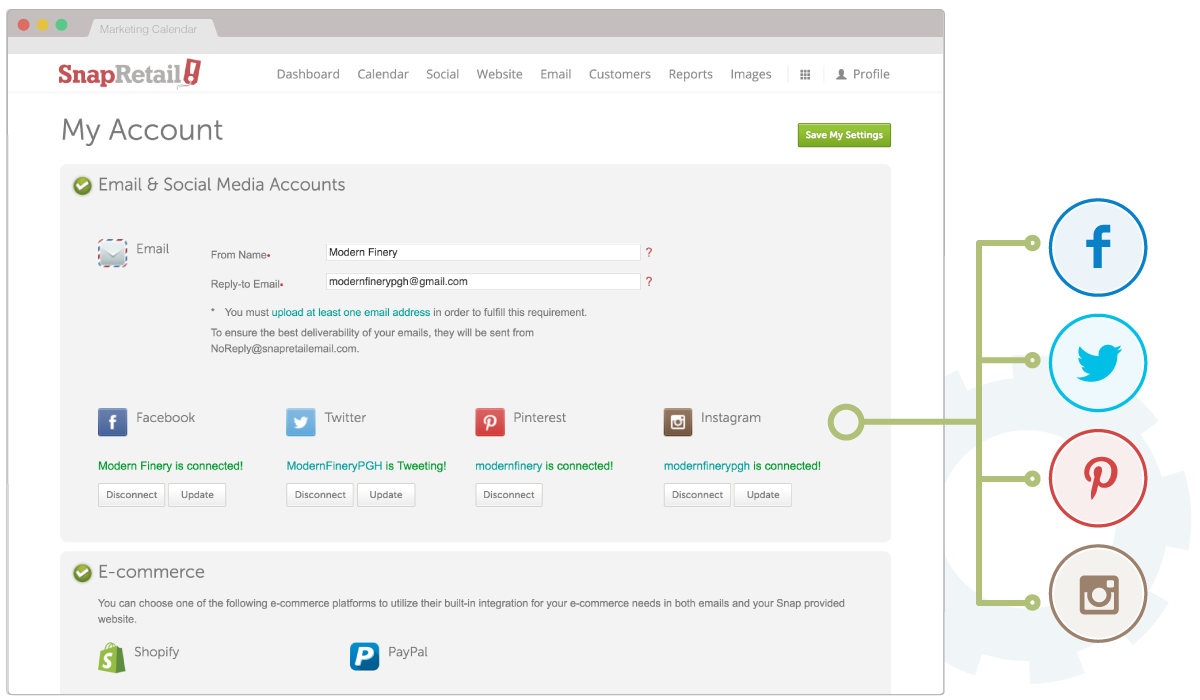 All of your social accounts, all in one place.