Welcome to our Newsletter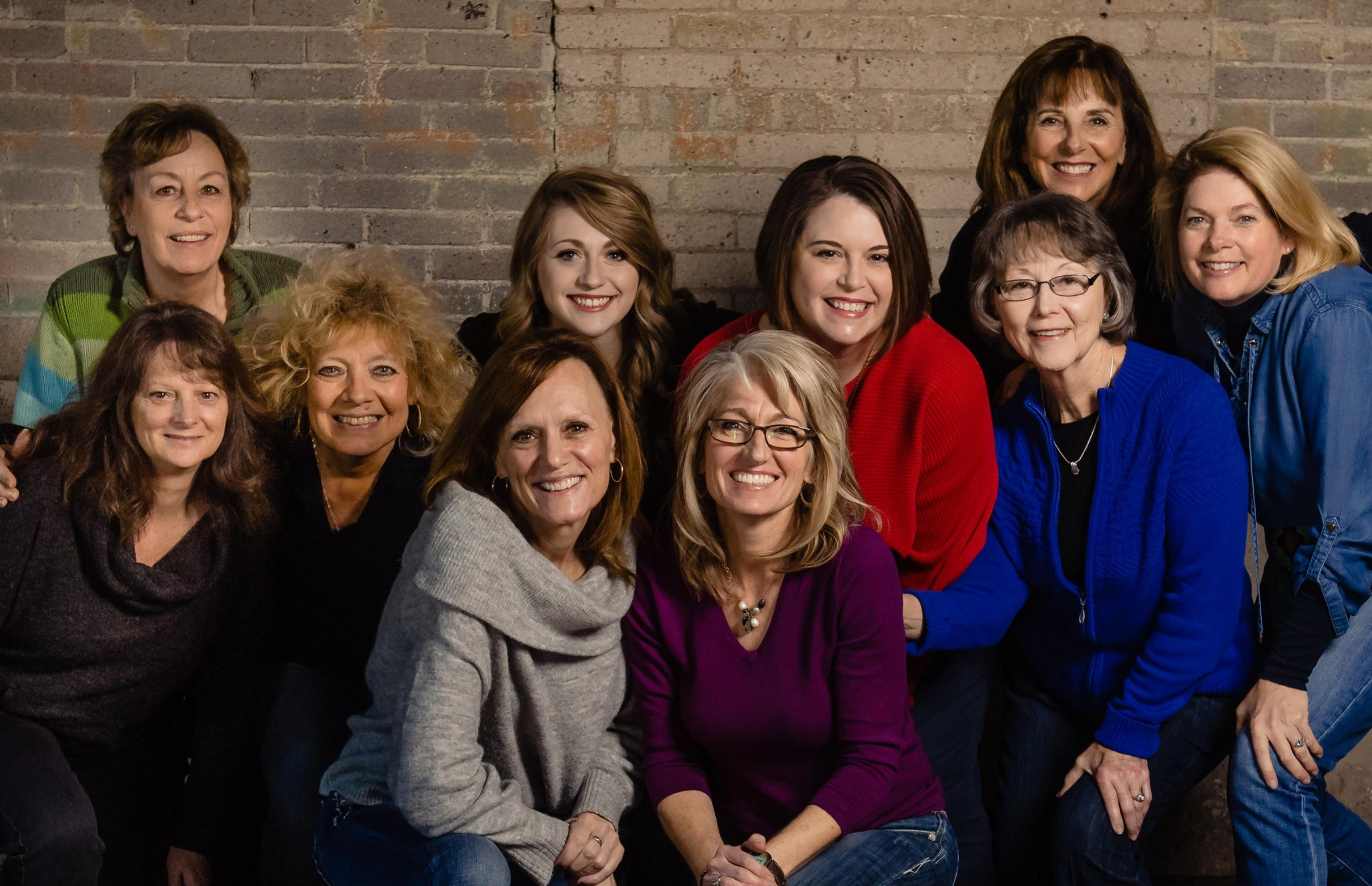 2019 Mount Rushmore Society staff. (From far left) Finance Assistant Chris Redden; Member & Donor Stewardship Coordinator Patty Neumiller, Director of Finance Lynn Bauter, Director of Retail Anna Raue; Mount Rushmore Memories Supervisor Matea Hunsaker; COO Debbie Ketel Speas, Director of Philanthropy Stephanie Pariza; Administrative Assistant Marilyn Schwaner; Special Projects Coordinator Cindy Mayes; CEO Diana Nielsen Saathoff. Not Pictured: Retail Manager Laura Jones
2019 is a New Year! It's a new year in a new building with a new way of doing things. With that said, we are so excited to introduce you to our digital newsletter. Look for it monthly, bi-monthly or whenever we have new information to share about the Mount Rushmore Society and/or our beloved Mount Rushmore National Memorial in the Black Hills.
Mount Rushmore Resumes Operations
With the enactment of the continuing resolution, staff at Mount Rushmore National Memorial have resumed regular operations as of Monday January 28. Read more.
Even though our operations were also impacted during the government shutdown, our board has committed to fund the National Park Service at the same level as previous years. Will you consider donating to help us in our mission?
CEO Diana Nielsen Saathoff

CEO Diana Nielsen Saathoff began her career with the Mount Rushmore Society in 1999. This marks her 20th year in the leadership position.

"We have a tremendous staff, so talented--and a little quirky. I am so lucky to be surrounded by great people and such a committed board. Our future looks as interesting as our past, and that has been fascinating!

Saathoff is a graduate of USD and former board member of the Public Lands Alliance and NPS Friends Alliance. Diana's pastimes include Dutch oven cooking, camping with her equestrian friends, downhill skiing and travelling to new destinations. She shares her Wild Sage Ranch with her paint and quarter horses, a Weimaraner named "Gracie," a Doberman named "Gretchen" and a burro from Custer State Park she calls "Kansass."
In January, Kay Jorgensen of Spearfish was elected President of the Mount Rushmore Society. "For me, being elected President of the Society Board of Directors is a dream come true," explains Jorgensen. "Simply put, I just love the mountain and all it stands for."

Other members of the board include Vice President Aaron Galloway; Secretary Jeff Connolly; Treasurer Tony Cleberg; Past President Tim Raben; Roxann Basham, Brian Hagg, Toni Logar, Michael Diedrich, Gary Brown, Marnie Herrmann, John Rozell and Lloyd Sohl.

Emeritus directors include Ruth Samuelsen, Gene Lebrun, Phil Lampert, Sid Goss, Tom Griffith, Judy Duhamel, Leroy Ketel and Andy Knight.

Society President Kay Jorgensen

June 8, 2019 | 10 am-2 pm

You and your outdoor-related organization can be a vendor at our fourth annual Find Your Park Festival in Main Street Square.




With our new downtown location in Rapid City, we now have a 1,000 square-foot Event Area available for rent, based on availability. Please download our Event Registration Form to find out more.
Online Special


Through the Mount Rushmore Bookstores, we publish books and products on Mount Rushmore. When Prairie Dog and his friends search for the Four Famous Faces, they become confused. They think they're looking for animal faces!

With wordplay, poetry, and rich illustrations, the award-winning team of Jean L.S. Patrick and Renee Graef leads readers through the famous parks, memorials, and monuments of the Badlands and Black Hills region. Purchase yours now!
Your Membership Works Here




The next time you fly out of Rapid City Regional Airport, stop by the Mount Rushmore Memories Airport Store. Your 15% off Society Membership card works here too!
Forward This Email
Know someone who might be interested? Forward this email.
Mount Rushmore Society


830 Main Street
Rapid City, SD 57701
(605) 341-8883


info@mtrushmore.org
www.mountrushmore.org