Lent is a liturgical season when all members of the Universal Church must seek to distance ourselves from earthly attachments, to retreat to the desert like Jesus for 40 days. We participate in abstinence, fasting, confession, devotions and acts of mercy and resist temptations in order to strengthen our spiritual discipline and grow in holiness. We walk the Via Dolorosa with our Lord, wait at the tomb, and anticipate Easter Sunday when we will rejoice in the Resurrection of Our Lord.

This year, we are being called to even greater feats of sacrifice for the heightened atrocities against the sanctity of human life that we are witnessing throughout our land, and the betrayals of trust that we have witnessed within our beloved Church. Please join us in the many opportunities we are offering during these 40 days, to pray and make reparation to the most Sacred Heart of Jesus who loves us so.

Novena to the Holy Face
Daily Sun., Feb. 24 - Mon., March 4 after 12:00 Noon Masses
Please join us as we continue to pray the Novena to the Holy Face of Jesus for the nine days leading up to Shrove Tuesday, the Feast of the Holy Face, to make reparation for the blasphemies made against our Lord by atheists and the profaning of Sundays by Catholics. We will pray before the blessed image of the Holy Face which was installed in our chapel in 2016, the very same image to which St. Therese was dedicated, and a reproduction of the image known as "Vera Effigies" of the veil of Veronica.
First Saturday Mass & Devotions
Saturday, March 2nd: 10:30 am Mass
followed by Exposition of the Blessed Sacrament and a First Saturday Holy Hour during which Confessions are heard, and closing with Benediction.
The Bookstore is open 10-10:30 am and 12-2:00 pm.
Ash Wednesday Mass & Ashes
March 6th at 12:00 Noon Mass Lent begins this coming Wednesday! Come to OLC for 12:00 Noon Mass to receive your ashes. The ashes come from last year's blessed Palm Sunday palms, one of the many sacred traditions that convey the inexpressible richness of our beautiful Catholic faith. Confessions will be available from 11:00 am until Mass time. Also, as Lent begins, consider committing to pray one hour a week in front of an abortion facility. 40 Days for Life is a peaceful campaign of prayer and fasting for the end to abortion. Since 2007, over 15,000 lives have been saved. Be a part of it HERE.
EVERY FRIDAY DURING LENT
AFTER

BOTH

MASSES

March 8th - April 12th
after 12:00 Noon & 7:30pm Masses:

Exposition of the Blessed Sacrament followed by Confessions & Stations of the Cross




"By your holy cross, you have redeemed the world"
2

nd

FRIDAYS DURING LENT
AFTER

BOTH

MASSES


Friday, March 8th & April 12th after 12:00 Noon & 7:30 pm Masses:

Venerate a Relic of the True Cross
OLC is the humble steward of a small fragment of the True Cross and will make it available for veneration during two Fridays this Lent following both our noon and 7:30 pm Masses. Veneration will take place before Exposition of the Blessed Sacrament and will be followed by Confessions. Come make this Lent an extra special one with us! More on relics of the True Cross HERE.
2

nd

FRIDAYS DURING LENT
AFTER

NOON MASS ONLY


Friday, March 8th & April 12th after 12:00 Noon Mass & Stations:



Special Holy Hour of Reparation




We are delighted to offer a traditional Holy Hour that many will remember from earlier days at OLC and perhaps even your youth. Prayers of Thanksgiving and Reparation to the Blessed Trinity and especially our Saviour, Prayers through Our dear Blessed Mother, and all the Saints for Unity in the Church, for Sinners of all types, for a just and lasting Peace in the world and More! We prayed this powerful novena on President's Day and we have decided to continue it in light of the egregious sins against God and his creation which are being perpetrated and increasingly promoted in our land. If response is positive, we may continue this Holy Hour monthly. Booklets provided and also for sale in the Bookstore.
The Defend Life Lecture Tour:


Convert, Activist & Author


Randall Terry


"How to Rejuvenate the Pro-Life Movement"
Friday, March 15th, 1:00pm
Come hear one of the most courageous and effective opponents of abortion in the world. He founded Operation Rescue while still in his 20's which nearly closed down the abortion industry in several cities and has relentlessly and fearlessly confronted politicians and promoters of abortion with undeniable facts and heartbreaking images of victims. He has his own syndicated TV program that appears on nearly 100 stations, and even ran for president winning 16 counties in Oklahoma in the Democratic primary. Learn more about Mr. Terry HERE. Refreshments and lively discussion will follow.
TRIDUUM & EASTER CLOSING SCHEDULE:
We will be closed Holy Thursday, Good Friday, Holy Saturday and Easter Sunday.
Please attend services at your local parishes.
About 30 prayer warriors per week on average are attending the Flame of Love Cenacles and experiencing the power of praying in groups, and more are discovering this devotion every week. Come pray for the Holy Spirit to come into our hearts by means of the Flame of Love of the Immaculate Heart of Mary, a new Pentecost! You are welcome to come to any one of the cenacles to learn more.
Blanket Making Workshops
Tuesday, March 12th & 26th, 1-3pm
Linus Project Blanket Making Workshops are held at 1:00 pm on the second and fourth Tuesdays of the month in our Conference room. Come learn to make colorful, knotted fleece blankets for Project Linus, a non-profit organization which provides snuggly handmade blankets to children in need. If you can cut and make knots, you can make a blanket! Material and supplies are provided. Already over 300 blankets have been donated and thank you letters are rolling in!

Manager Christine's mother was among two knew Blanketeers at the last workshop. Fr. Kenneth blessed the completed blankets for the first time and then had a tour of the actual production process.
Children's Storytime & Craft
Wednesday, March 13th & 27th, 10:30 AM
Bring the children to hear Mrs. Ginny read entertaining and wonderfully virtuous Catholic children's books, do a fun craft, and enjoy a snack. RSVP so we know how many snacks and crafts to have on hand, but last minute drop-ins are always welcome!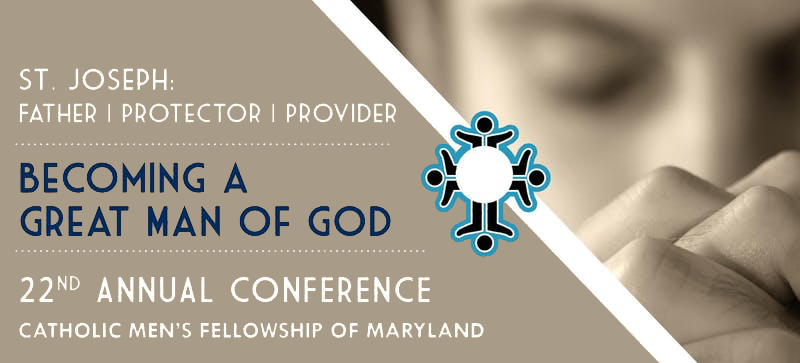 Catholic Men's Fellowship of MD Annual Conference
Sat., March 23, 7am- 3:30 pm
,
St. Joseph's Catholic Church, Fullerton.
We will once again be bringing many of our huge selection of Catholic books, sacramentals and giftware to the Conference, and we hope to see you there! Register
HERE
.
March Events - Mark Your Calendars!

3/01, First Friday: 12:00 & 7:30 pm Mass & Devotions

3/02, First Saturday: 10:30 am Mass followed by Devotions

3/05, Shrove Tuesday: Holy Face of Jesus Novena Concludes

3/06, Ash Wednesday: Ashes distributed at 12:00 Noon Mass

3/08, Friday: Veneration of the True Cross and Stations of the Cross after both 12:00 Noon & 7:30 pm Masses. 2nd Friday Holy Hour of Reparation after 12:00 Noon Mass only.

3/12, Tuesday: Blanket Making Workshop, 1:00 pm

3/13, Wednesday: Children's Storytime & Craft, 10:30 am

3/15, Friday: Stations of the Cross after 12:00 Noon Mass; Defend Life Talk by Randall Terry on Rejuvenating the Pro-Life Movement, 1:00 pm

3/22, Friday: Stations of the Cross after 12:00 Noon Mass

3/23, Saturday: Catholic Men's Fellowship of Maryland Conference at St. Joseph's in Fullerton

3/26, Tuesday: Blanket Making Workshop, 1:00 pm

3/27, Wednesday: Children's Storytime & Craft, 10:30 am

3/29, Friday: Stations of the Cross after 12:00 Noon Mass
3/05 Shrove Tuesday, Holy Face of Jesus
3/06 Ash Wednesday
3/04 St. Casimir of Poland
3/07 Sts. Perpetua & Felicity;
St. Thomas Aquinas
3/08 St. John of God
3/12 St. Gregory the Great

3/17 St. Patrick
3/18 St. Cyril of Jerusalem
3/19 Joseph, spouse of Mary
3/21 St. Benedict
3/24 St. Gabriel, Archangel
3/25 The Annunciation


IN THE BOOKSTORE*
*We are a non-profit. All sales go towards supporting the Shrine!


NEW & MUST-READ BOOKS IN STOCK!
| | |
| --- | --- |
| This brand new release explores the demonic influence affecting all aspects of authentic womanhood today. A fascinating and vitally important read. Available March 1 for sale. | There is nothing new under the sun. From the very beginning there have been wolves in sheep's clothing. And yet the faithful have overcome and will again because this is the One True Church. |
| | |
| --- | --- |
| A fantastic and riveting journey of one person's spiritual awakening spanning radical Islam, Marxism, Atheism and finally finding Home in the Catholic Church. | Anyone who doesn't know we are in a spiritual battle for our souls is not paying attention. Hear from the Vatican's premiere exorcist who fought Satan...and won. |
FIRST HOLY COMMUNION GIFTS!!

The Saints Chronicles bring vividly to life the stories of courageous Christians throughout all the ages of the Church. Your children will love this series!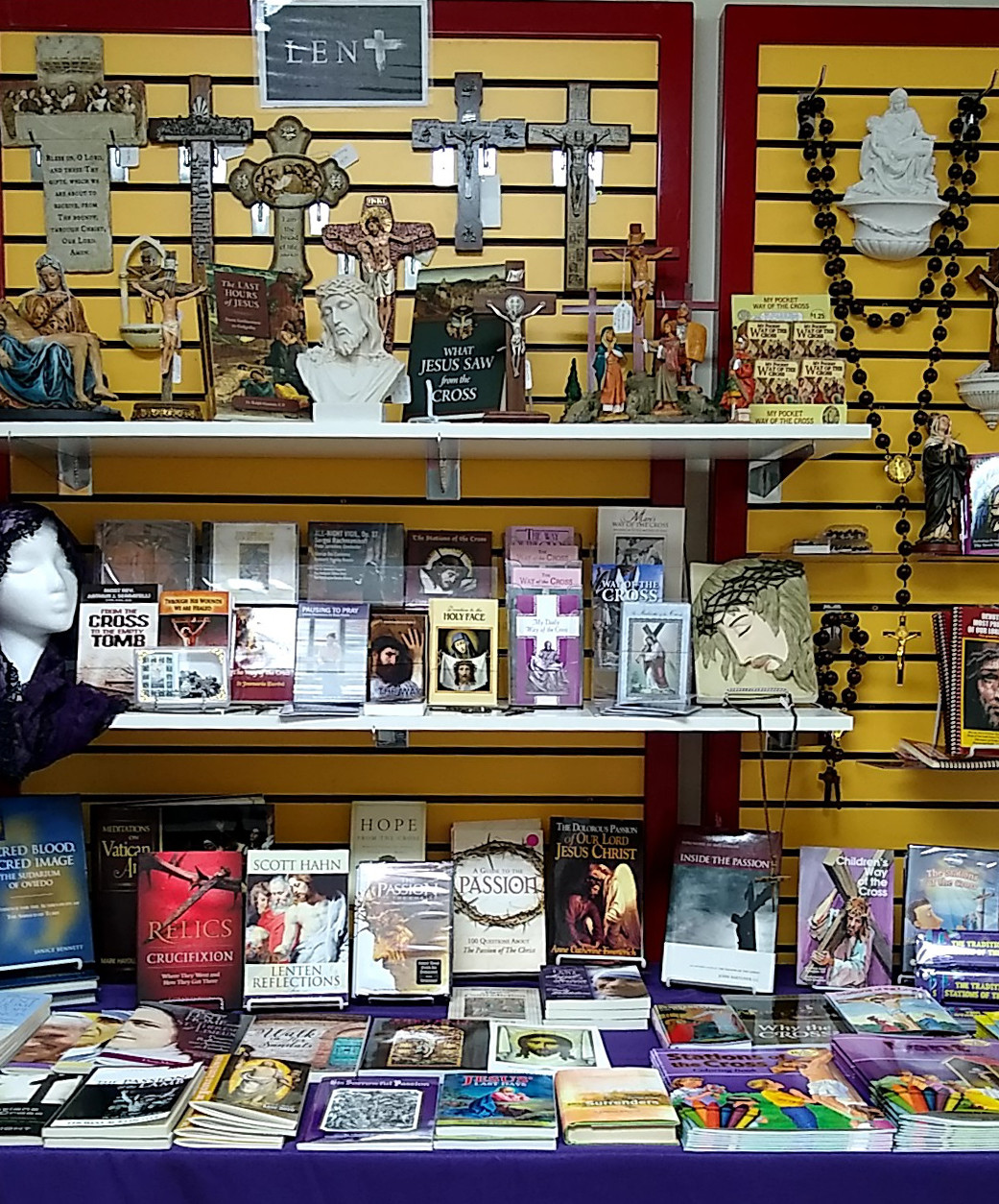 We have everything you need to help make this Lent the most holy and productive one yet!

MARCH NO-CLIP COUPON:
15% OFF
One Lent or Stations of the Cross Item in Stock
No coupon necessary. Just mention you saw the no-clip coupon in the newsletter. Cannot be combined with other coupons or discounts. In stock items only. One time use per person, please!
Expires 03/29/2019