New Mount Rushmore Bookstore Opens in Sculptor's Studio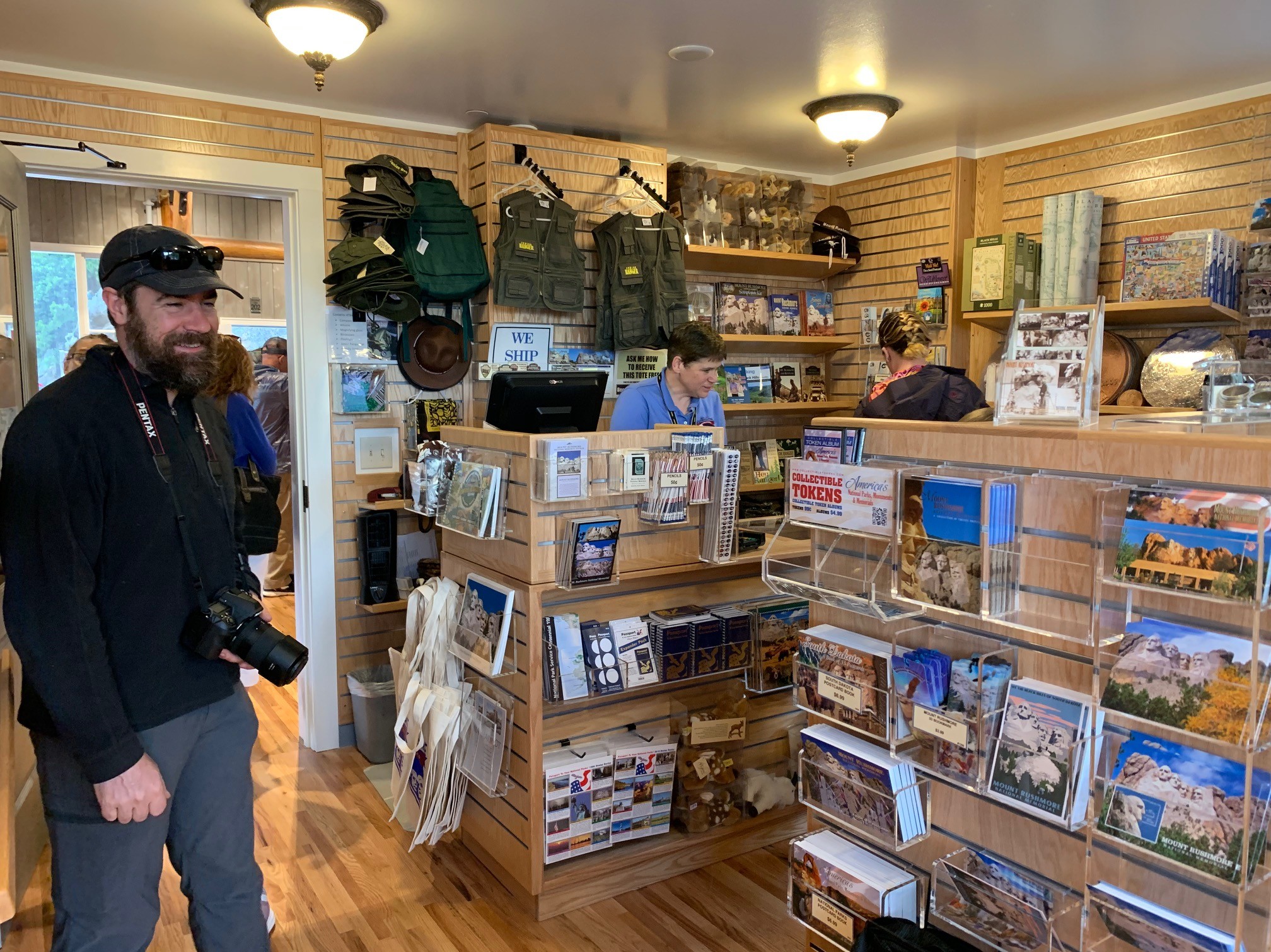 The Mount Rushmore Bookstore in the Sculptor's Studio is open for business.
The Mount Rushmore Bookstore in the Sculptor's Studio was closed in 2018 while the National Park Service underwent a restoration project of the entire historic Sculptor's Studio. Part of the improvements in the building was new space for our store. Be sure to stop in the next time you are in the park!
With construction beginning at the park, the National Park Service has announced that there are ranger programs in the Sculptor's Studio every 30 minutes starting at 9 am and continuing until 7:30 pm. In addition to the studio programs, ranger talks and presentations by President Theodore Roosevelt are scheduled in a variety of areas. Check the Information Center for scheduled topics and times.

The Evening Lighting Program begins at 9 pm through August 10. Beginning August 11, the Evening Lighting Program will change to an 8 pm start time through September 30. The program will be held at the south end of the Avenue of Flags. A ranger will announce the program, and a short ranger talk will be provided. Veterans and active-duty military will be invited to hold the flag and fold it at the end of the program just after the National Anthem.

Visitors who have mobility challenges and wish to visit the Sculptor's Studio must stop in the Information Center for instructions on how to get to the studio in a vehicle. Studio parking is in a gated, secured area. Visitors must meet with the ranger at the Information Center prior to driving to the studio parking gate.
Superintendent Cheryl Schreier Presents
Mount Rushmore Society with a Partnership Award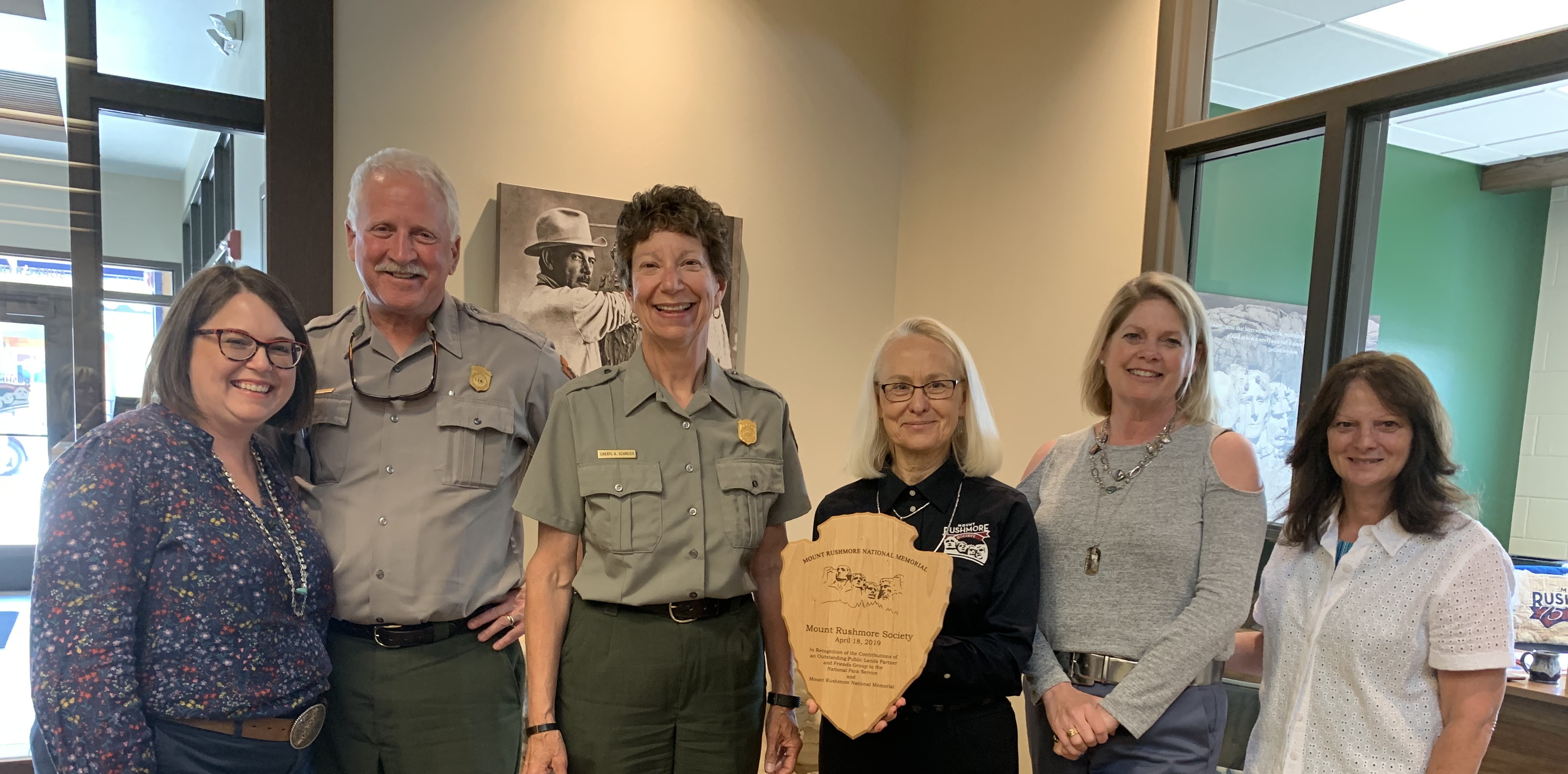 Pictured above: Director of Philanthropy Stephanie Pariza, Commercial Services Program Manager​ Randy Carroll, Superintendent Cheryl Schreier, President Kay Jorgensen, CEO Diana Saathoff and Membership & Donor Stewardship Coordinator Patty Neumiller.
Superintendent Cheryl Schreier retired from the National Park Service in May, but one of her last actions was presenting the Mount Rushmore Society with a Partnership Award, "in recognition of the contributions of an outstanding public lands partner and friends group to the National Park Service and Mount Rushmore National Memorial."

Thank you, Cheryl, and we wish you happiness and fulfillment in your next chapter!
Society Hosts Find Your Park Festival June 8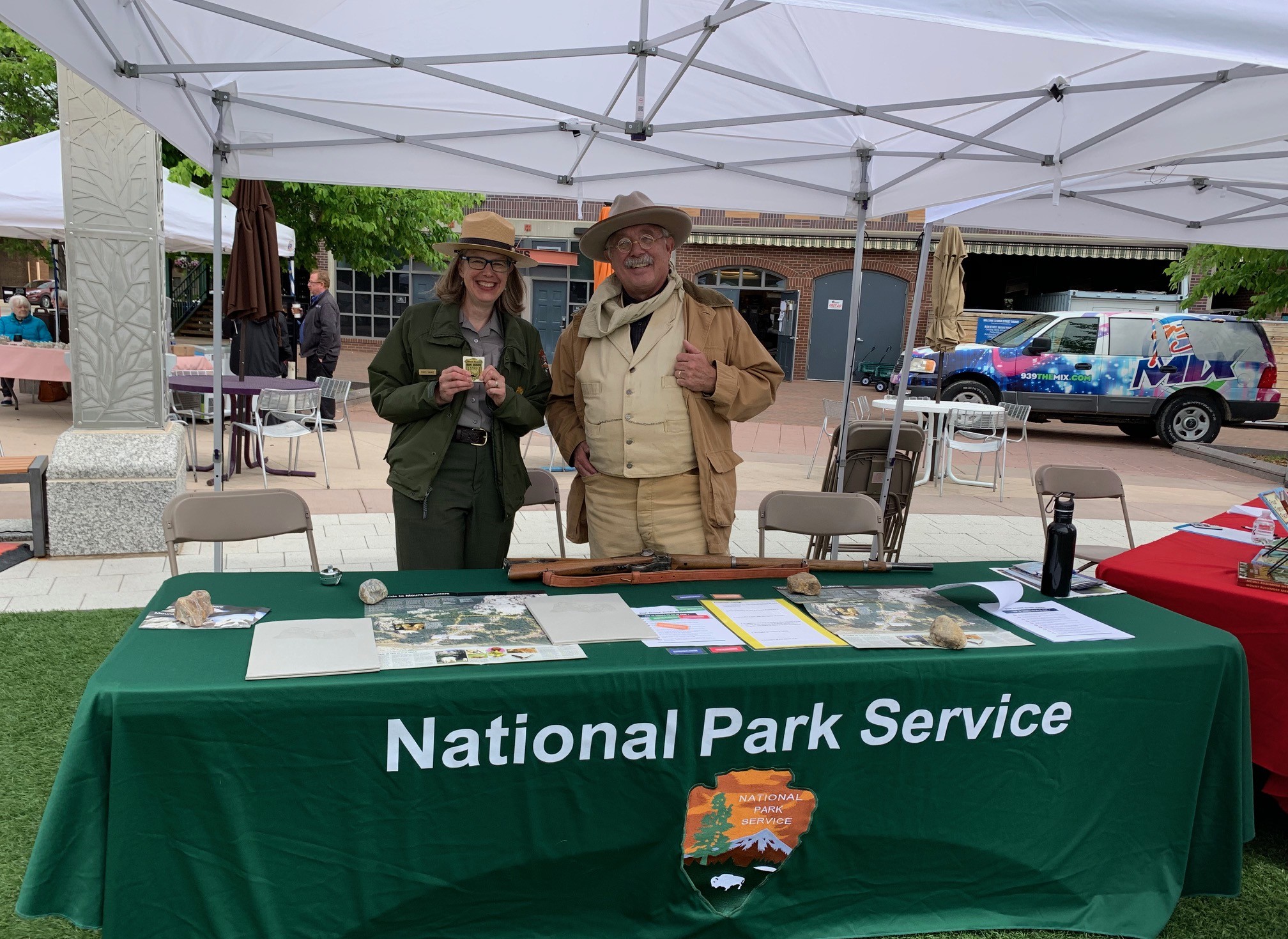 Pictured above are Acting Superintendent Denice Swanke and Teddy Roosevelt.
Welcome, Denice, to Mount Rushmore National Memorial, and
thank you for being a part of this year's Find Your Park Festival!
Staff Spotlight: Patty Neumiller
Member & Donor Stewardship Coordinator
Patty Neumiller
Email Patty

Patty Neumiller has been with the Society for four years. Before that, she was integral in the management and fundraising for other nonprofits.

"Working with Society members, I'm impressed by the emotional pull that causes people to become members of our organization and stay involved," explains Neumiller. "I'm excited to work on the Monumental Movie Campaign, which will raise needed funds to develop two new educational movies to be shown at the park and allow visitors to fully engage with the history and story of Mount Rushmore."
Board Spotlight: Dr. Antonette Logar
Antonette Logar has been on the Society board for the last five years. Retired from South Dakota School of Mines & Technology, she has traveled to more than 65 countries with her husband, Ed Corwin.

Even though she has seen the world, it's Mount Rushmore that she has a soft spot for.

"I saw Mount Rushmore for the first time in 1977. It was breath-taking, and it continues to take my breath away every time I see it," explains Logar. "Not only because of the achievement of the carving, but what it stands for and how much was sacrificed to achieve what we have. I am humbled and in awe every time I look at the Memorial. I want to protect and preserve that for future generations in whatever small way I am able to do so. That is why I am proud to serve on the board of the Mount Rushmore Society."

Board Member Dr. Antonette Logar
Offer for all regular priced items only. Limited to one item per customer.
Remember your 15% membership discount works here as well.
Expires 07/30/2019
Mount Rushmore Memories \ 830 Main Street Rapid City
Visit our booth at the Jewel Cave Celebration & Reunion weekend June 28-29 at Custer High School at Custer, SD
Online Special




In honor of July 4th, consider purchasing this unique combination: My First American Flag with accompanying book is a celebration of Stars and Stripes for patriots, young and old. The Flag is made in the USA.
Your Membership Works Here




The next time you fly out of Rapid City Regional Airport, stop by the Mount Rushmore Memories Airport Store. Your 15% off Society Membership card works here too!