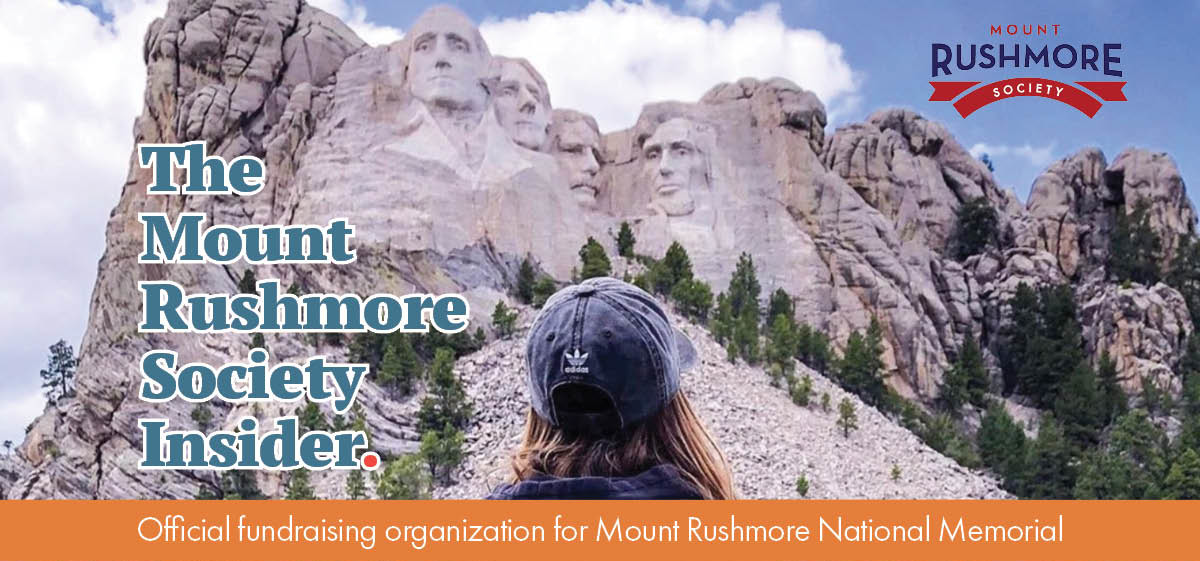 Photo credit: @sarahzimitsch
The last Evening Lighting Program
will be held September 30, and the Sculptor's Studio will close for the season on October 15.
Movie. The National Park Service plans to show the current park film, which is traditionally shown during the Evening Lighting Ceremony, on a loop in the Carvers Cafe during the winter season.
Mount Rushmore Self-Guided Tours. Although some areas of the park are not accessible, you can see everything with a self-guided tour. Click here to find out more about this activity at the park!
National Public Lands Day is September 28 this year. Help support your public lands in South Dakota by supporting the Mount Rushmore Society and Mount Rushmore.
Offer for all regular priced items only. Limited to one item per customer.
Remember your 15% membership discount works here as well.
Expires 10/31/2019
Mount Rushmore Memories \ 830 Main Street Rapid City
Online Special




October is a big month for Mount Rushmore. Carving on the mountain began on October 1, 1927 and ended on October 31, 1941. This book by Gilbert C. Fite tells the fascinating story of the origin and development of Mount Rushmore National Memorial. This is the official historical record of the carving. 302 pages. Softcover.
Your Membership Works Here




The next time you fly out of Rapid City Regional Airport, stop by the Mount Rushmore Memories Airport Store. Your 15% off Society Membership card works here too!
Forward This Email
Know someone who might be interested? Forward this email.
Mount Rushmore Society


830 Main Street
Rapid City, SD 57701
(605) 341-8883


info@mtrushmore.org
www.mountrushmore.org