Make Your Year-End Gift Count
This is Our Legacy.
This is Mount Rushmore.
We are working together with the National Park Service to ensure that the legacy of Mount Rushmore is preserved for future generations. From sculpture preservation to providing seasonal rangers who give interpretive programs at the Memorial and so much more, the Mount Rushmore Society is committed to ensuring that those who visit are forever changed--whether by the sculpture's beauty, the awe-inspiring story of its creation or the important ideals that it represents.

To help support this mission, click the button below or give us a call at 605-341-8883 to talk about how you can make an IRA Rollover or stock gift.
Staff Spotlight: Deb Hanna
We are excited to announce that Deb Hanna has joined the Mount Rushmore Society team as our new Retail Manager for the Mount Rushmore Bookstores located at Mount Rushmore National Memorial!

Deb comes to us from Iron Mountain Hot Springs Resort of Glenwood Springs, CO, where she was the general manager for the entire multi-million dollar property. Before that, she was the assistant general manager for Rushmore Cave/Adventure Park in Keystone, SD.

A South Dakota girl at heart, she's thrilled to be back in her home state, working for the Mount Rushmore Society to grow our retail stores at Mount Rushmore. Welcome Deb!
| | |
| --- | --- |
| National Park Service employees from across the region attend an annual training in the Society's Event Area. | The Mount Rushmore Society hosted our National Park Service, Forest Service and Bureau of Land Management park partners for a variety of seminars in 2019. We provided free space for them at our 830 Main Street office. This equals more than 152 hours of educational training for our park partners . . . just another way we support the National Park Service and all the things they do for Mount Rushmore. |
Renew Your Membership for 2020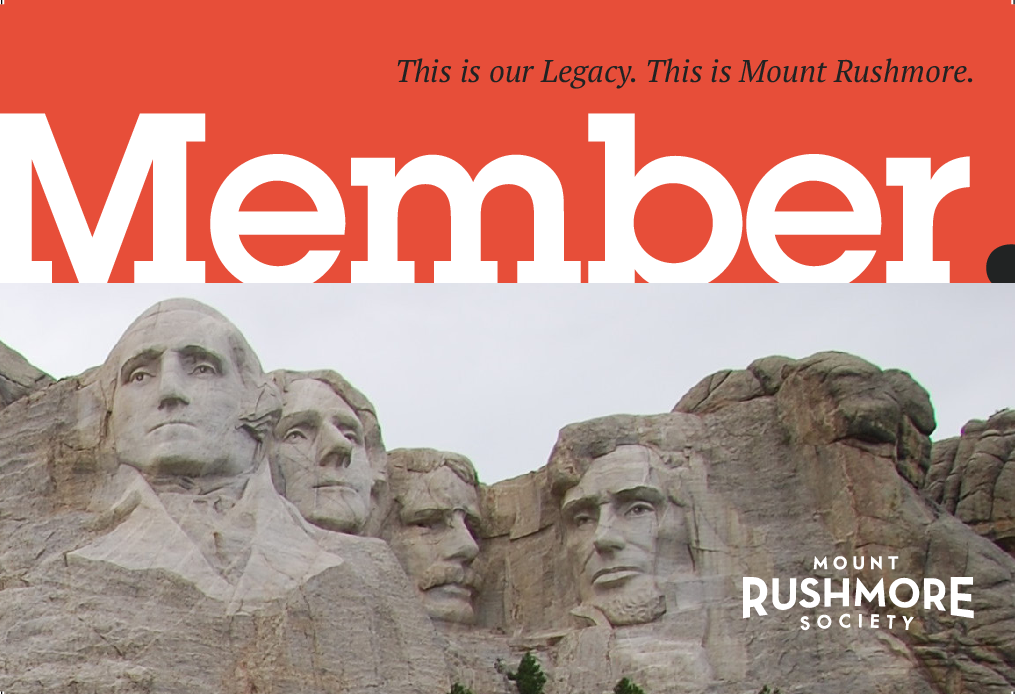 Make sure to renew your annual membership so you can continue supporting Mount Rushmore National Memorial and stay up-to-date on what is happening in and around the Memorial!
Educational Bus Trip to Pierre . . .
We had a wonderful group of ladies join us on the Bus to the Capitol on December 11! We toured the South Dakota Cultural Heritage Center in Pierre and viewed two exhibits, commemorating the 100th anniversary of the 19th Amendment. We also toured "Christmas at the Capitol" which put everyone in the holiday mood.
| | |
| --- | --- |
| | Many thanks to Pat Goetzinger, partner at Gunderson Palmer Nelson Ashmore law firm, who led a seminar on How to Make a Good Gift Better at the Society office on December 18. Attendees learned creative ways to make the most meaningful impact with their giving. If you are interested in attending future seminars like this, please contact Stephanie Pariza. |
Book your 2020 Party with Us!
Thank you to all the individuals and organizations who utilized the Mount Rushmore Society for their event this year. It's not too early to look into dates for 2020. Whether you are holding a seminar, board retreat, party or fundraiser, we can support your event.

Email Debbie Speas for pricing and availability. We'd love to have you visit us!
Your Membership Works Here


The next time you fly out of Rapid City Regional Airport, stop by the Mount Rushmore Memories Airport Store. Your 15% off Society Membership card works here too!