We have the best selection of
Bluebird Houses
and
Bluebird Feeders
in town!
Come in and our staff will be happy to answer all your Bluebird questions.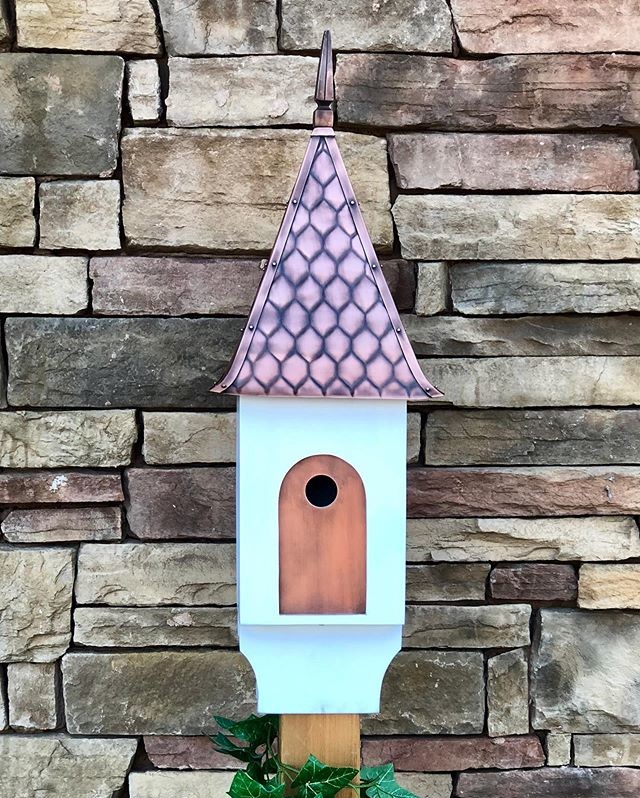 House your Bluebirds in style with the new
Chateau Bird House
from Good Directions. It comes ready to mount on a 4x4 post.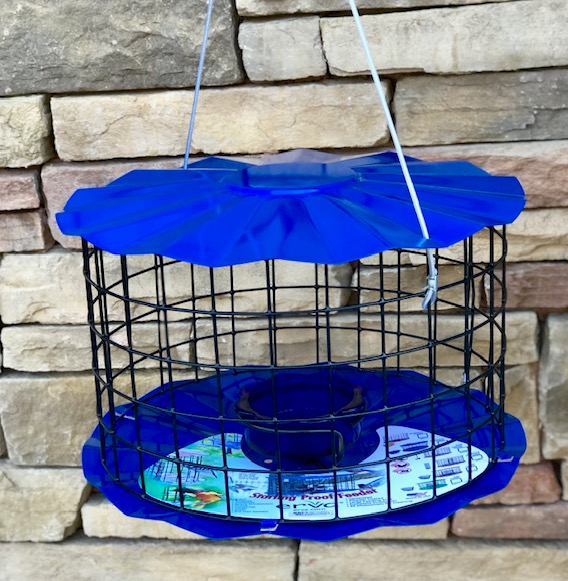 The
Barrier Bluebird Feeder
by Erva has plenty of room for Bluebirds and other small songbirds, while excluding Starlings and Grackles.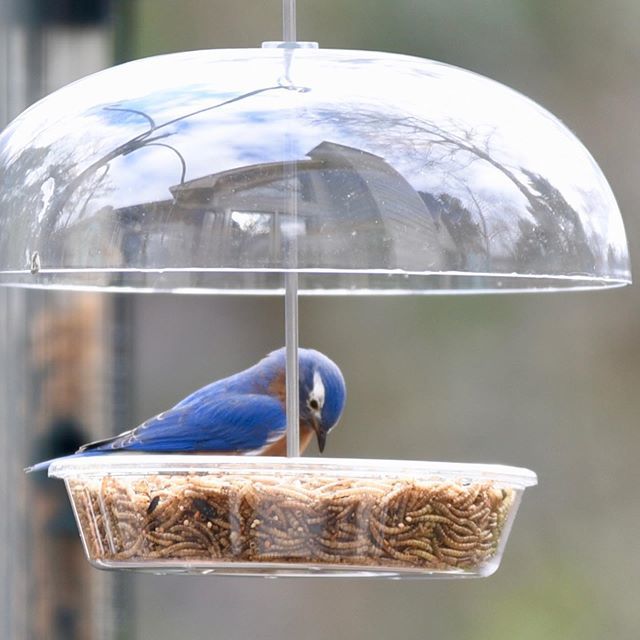 Kennesaw customers, Mike and Robin Gay, shared their photos of a male, leucistic Eastern Bluebird, affectionately named "Bandit," enjoying dried mealworms in his
Bountiful Bowl Feeder
from Cole's Wild Bird Products
- Neat bird!
Spring is in the air! Birds are already singing, pairing up, and setting up territories. Nest building is just around the corner. What better time than now for our

Annual Bluebird Sale?

Through Sunday, March 15th, stock up and

save
20%
on everything you need to feed and attract Bluebirds to your yard - Bluebird houses, Bluebird feeders, hardware, portals, baffles, live and dried mealworms, suet nuggets, kibbles and more!
Don't let bad things happen to good birdhouses. Optimal nesting boxes should be placed on poles or posts with predator baffles to keep them safe, rather than trees. Many houses also come with reinforced 1.5" entrance holes, or you can add a copper or wood portal for extra security. Place houses in an open, grassy area away from trees and busy seed feeders for the best success. In Georgia, Eastern Bluebirds can have two to three broods if they get an early start.
In the house pictured on the tree above, squirrels have chewed the entrance hole, and now predators can easily enter and eat mom and young. Please protect those precious families, and give them a head start to life in the big world.
If you happen to attract other species to your birdhouse, like Carolina Wrens, Chickadees, Nuthatches or Titmice, please don't evict them. They need good, safe places to raise their young, also. Just put up another box, or two! More nesting birds is never a bad thing.

Don't make me

blue

, we need safe homes, too!
- Carolina Chickadee fledgling photo by Jane Walker