| | |
| --- | --- |
| 410-461-5066 • 240-581-8013​ (C) | |
Hours: Mon-Thurs 10am-4pm with Rosary at 11:30 am and Mass at 12:00 noon.
Fridays 10am-7:30pm with Rosary at 11:30 am, Mass at 12:00 Noon, Adoration from 12:30-7:30 pm. Friday evening Mass 7:30 pm followed by Exposition & Devotions until 9 pm.
First Saturdays only: Open 10 am -2 pm, Mass at 10:30 followed by Exposition & devotions.
Confessions follow every Mass. Bookstore always closed during Mass.
WE WILL BE ALSO BE OPEN SATURDAY 12/12! See details below.
Wishing you a most Blessed Advent!
"O come, O come, Emmanuel and ransom captive Israel that mourns in lonely exile here until the Son of God appears. Rejoice! Rejoice! Emmanuel shall come to thee, O Israel."
December is dedicated to Advent. While the secular world rushes ahead in festivities and activities often entirely devoid of their primary purpose, we are called to wait, pray, and prepare ourselves to welcome the Christ Child into our hearts. More HERE.
​


CHRISTMAS SCHEDULE:
We will be CLOSED on Thursday-Sunday, December 24-27th
​We will also be closed on New Years Day, Friday, January 1st.
​
First Friday Mass


December 4th, 12:00 Noon & 7:30 pm
Exposition of the Blessed Sacrament, Confessions & Devotions will follow both Masses.
Our Lord's First Friday Promises

First Saturday Mass
December 5th, 10:30 am


Exposition of the Blessed Sacrament, Confessions & Devotions will follow Mass and end with Benediction.




Shop will be open 11:15 am - 2:00 pm


Our Lady's First Saturday Promises

Join us in making reparation for the sins committed against the Sacred Heart of Jesus and the Immaculate Heart of Mary. Our Lord and Our Lady will grant you a peace beyond all understanding and guard your heart in these troubled times.
St. Nicholas is Going Virtual!


Sunday, December 12th, 2:00 pm ONLINE
We have had to make the difficult decision to move one of our most beloved traditions, our Annual Visit from St. Nicholas, online. Although he will miss seeing all of the children in person, St. Nick is looking forward to visiting families virtually on his feast day, Sunday, December 6th. He will be telling the children all about his life, his love for the Lord and the joy of giving.



REGISTRATION IS A MUST

Participants will receive an email containing details and a link to use to sign in.


SHHH "GOLD" COINS FOR THE CHILDREN!


Parents, stop by the Bookstore between now and Saturday to pick up little sacks of gold foil-wrapped chocolate coins from St. Nicholas to slip into your children's shoes on Sunday (while the children are watching St. Nick!)
TWO MASSES for the Solemnity of the Immaculate Conception Masses Monday, Dec. 7th, 7:00 pm Vigil
Tuesday Dec. 8th, 12:00 Noon

We have added a special vigil evening Mass to accommodate all those who may wish to come to honor the Blessed Virgin on her feast day.*

*Although normally a Holy Day of Obligation, a dispensation has been granted during the coronavirus pandemic which releases the faithful from the obligation to attend Mass.

​Learn about the history and theology of this doctrine HERE and join us in praying to the patroness of our suffering and torn nation, she who crushes the head of the serpent.

The Bookstore will be OPEN late on Monday, December 7th until 7:00 pm Mass for those who would like to shop beforehand.
Holy Hour of Reparation to the Sacred Heart before the Blessed Sacrament


SECOND FRIDAYS OF THE MONTH


Friday, December 11th following 12:00 Noon Mass. Booklets provided


In light of the affronts against God and his creation which are being perpetrated and increasingly promoted in our world, we are again making this powerful devotion a regular activity. Come join in these vocal prayers of thanksgiving and reparation to the Blessed Trinity and especially our Savior, prayers through our dear Blessed Mother, and all the saints for unity in the Church, for sinners of all types, for a just and lasting peace in the world and more!
Solemnity of Our Lady of Guadalupe


SPECIAL SATURDAY MASS & SHOPPING DAY:

Saturday, December 12th
Mass 10:30 am followed by Rosary; Store open 11:15am-2pm with Special Sales
Come honor Our Lady of Guadalupe, Patroness of the Americas and of the Unborn. We must plead Our Lady's protection upon us as our national leaders navigate these troubled post-election waters. After Mass, enjoy some tax-free Christmas shopping kin the Bookstore and Gift Shop.

""Listen and let it penetrate your heart…do not be troubled or weighed down with grief. Do not fear any illness or vexation, anxiety or pain. Am I not here who am your Mother? Are you not under my shadow and protection? Am I not your fountain of life? Are you not in the folds of my mantle? In the crossing of my arms? Is there anything else you need?" (Our Lady's words to St. Juan Diego.)

Did you know that the fresh roses that miraculously appeared in St. Juan Diego's tilma were Castilian/Damascus roses, Rosa damascena? They were not only blooming out of season but did not even grow in Mexico. They are native to Spain.
Flame of Love Cenacle

s

Tues. at 10 am, Thurs. at 10 am & 2 pm. These prayer groups meet weeklyin the Chapel to pray for the Flame of Love of the Immaculate Heart of Mary, which is Christ Himself, to be enkindled in our hearts and bring about a new Pentecost. There is no denying that this is exactly what our broken and hurting world needs. Learn more about this powerful and growing devotion HERE. Contact Board Member Ada Vergne for the materials and to sign up. Live streaming available for those who cannot attend in person.
Annual OLC Christmas Basket Raffle!
Ticket sales for our Legendary Basket Raffle is going on now, with 5 HUGE Gift Baskets displayed in the bookstore! Tickets can be purchased in person or over the phone. This is a big fundraiser for OLC as well as a way to bring joy to our wonderful patrons. We appreciate your support!
Tickets:
$2
ea. or
12
for
$20
Split them up for a chance to win all the
raffles!*
See the descriptions below for the contents and value of each basket!
As we will not be hosting our Patron Christmas party this year, the Baskets will be raffled off, one per day,
after noon Masses on
December 16th, 17th, 18th, 21st & 22nd. You need not be present to win (although we hope you are!)
​Many thanks to all the patrons and businesses who contributed items for the baskets. And an especially hearty thank you to Board members Carolyn Niebauer and Diane Andrews for managing this raffle and assembling these elegant baskets!
*Must be 21 to enter all raffles except #2 Family Game Night.
Road Construction Has Begun




The stream management project, addressing the significant bank erosion along our lane and front parking area, has begun. This work will affect our lane and parking area for some months and will at times affect the flow of traffic. We intend to remain open and operational throughout the duration. Please be patient and allow a few extra minutes of time when coming to Mass. And please continue to support us through this challenging time!
3 - St. Francis Xavier
6 - St. Nicholas
7 - St. Ambrose
8 - Immaculate Conception
9 - St. Juan Diego
12 - Our Lady of Guadalupe
13 - St. Lucy


14 - St. Join of the Cross
24 - Vigil of Christmas
25 - Christmas
26 - St. Stephen
27 - Holy Family
28 - Holy Innocents
29 - St. Thomas Becket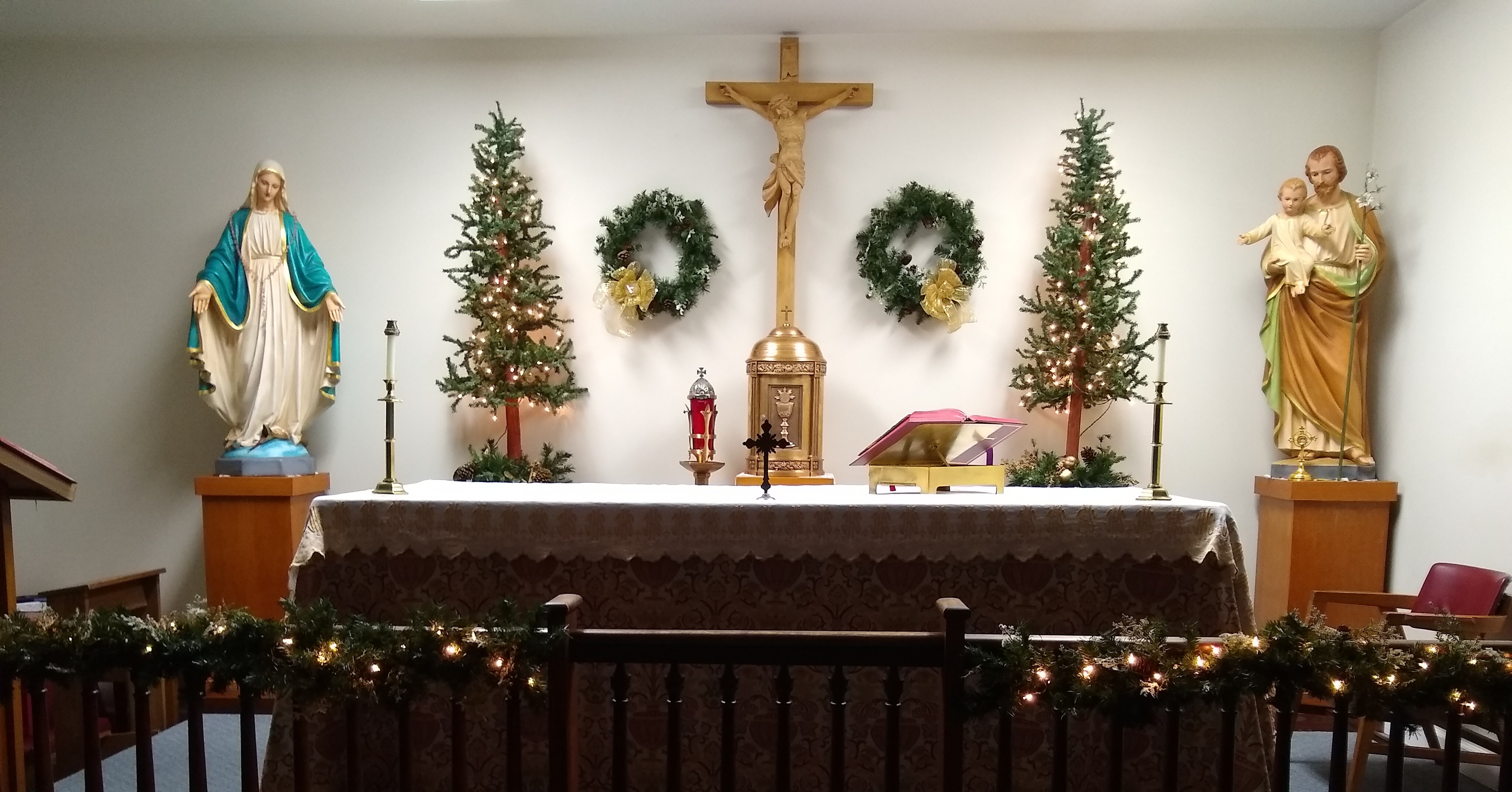 Come visit our beautiful decorated chapel!

IN THE BOOKSTORE*
*We are a non-profit. All sales go towards supporting the Shrine!

Before you give Amazon & big box chains another dime...


Please instead consider shopping locally and supporting your neighborhood small businesses. This year has been extremely difficult on Main Street America due to lockdowns. Your purchases can make an actual difference in the lives of your neighbors, because you can help to keep shops open in our community. To us, you are never just another sale, because your support helps to keep the Holy Sacrifice of the Mass offered every weekday confessions to be heard after every Mass, and Our Lord in the Real Presence to be adored in the Blessed Sacrament on our altar. Every First Saturday Mass at Our Lady's Center is offered for the intentions of our patrons and a benefactors. That means you! Thank you!
| | |
| --- | --- |
| Mystic Monk Coffees are back in stock in a scrumptious variety of very festive flavors! Help support these wonderful cloistered monks! | Sterling and 18KT Gold on Sterling Silver Miraculous Medals & Crucifixes make beautiful and affordable gifts! Made in the USA by a Catholic company. |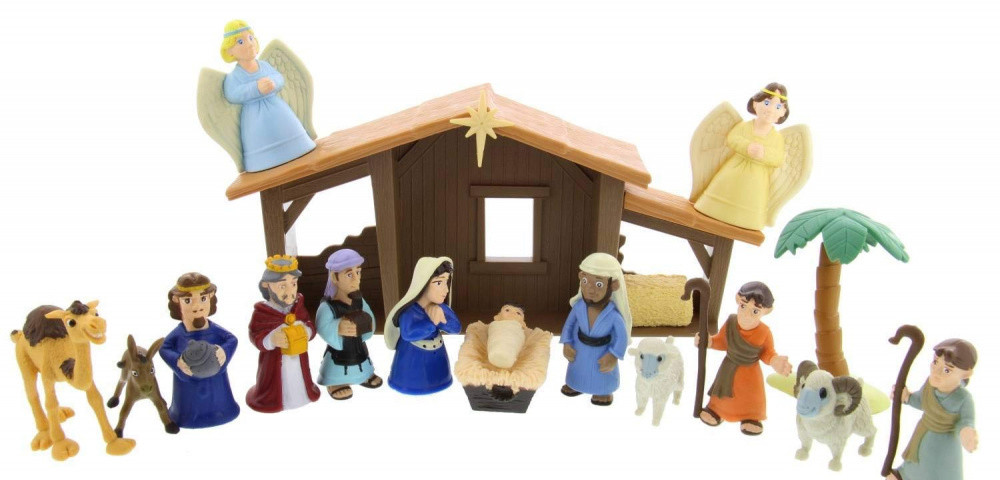 Children's Christmas Books and Gift Ideas
We can help you find the perfect gift for all your little loved ones, like this Tales of Glory Nativity Set they can handle and play with!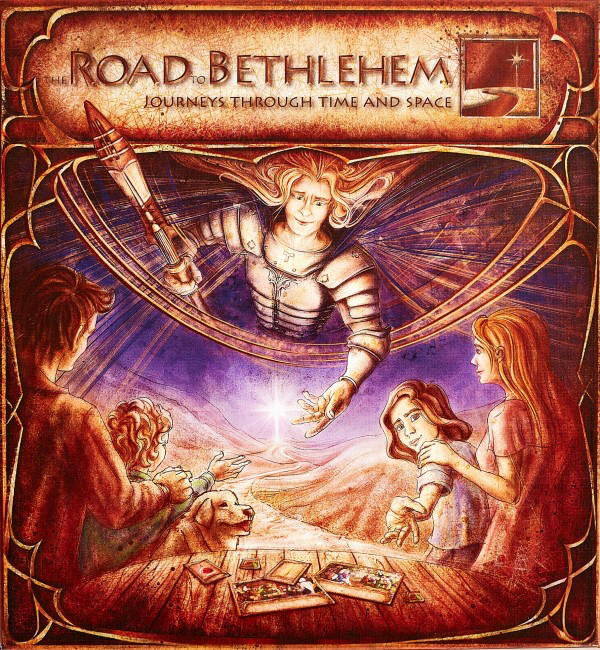 EXCITING NEW GAME! A collaborative family game for all ages, endorsed by Fr. Mitch Pakwa, an adventure uniting families toward the ultimate goal, meeting the Child of Bethlehem.

DECEMBER NO-CLIP COUPON:

ONE BOOK OR BIBLE IN STOCK
20% OFF

SOME BOOKS EXCLUSIONS
No coupon necessary. Valid on in-stock items only. Previously purchased and discounted items excluded. Cannot be combined with other coupons or discounts.
Expires 12/31/2020
Ways to Help Support OLC:


Through the last 46 years, countless patrons have paid it forward to help this little family apostolate grow and thrive, ensuring that countless lives and hearts would be touched by the gentle hand of Mary through our efforts. If you are so moved, please consider helping us continue this beautiful legacy which is needed perhaps now more than ever. Help us continue our mission to bring people to Christ through Mary. We are registered 501 (c)3 non-profit. Thank you, and God bless you!

Set up a Monthly Electronic Donation. Any amount will help! Contact us for details.


Purchase a Gift Certificate to use in the future. We'll mail it to you or to a loved one anytime.



Make a donation through PAYPAL anytime.
Store Hours
Monday - Thursday: 10:00 am - 4:00 pm*
Friday: 10:00 am - 7:30 pm*
First Saturday: 10:00 am -10:30 am; 12:30 pm - 2:00 pm
*Please note that the store is always closed during the noon Mass
Holy Sacrifice of the Mass
Monday-Friday: 12:00pm
1st Saturdays: 10:30 am
​
Confessions Follow all Masses

Adoration Friday: 12:30 - 2:00 pm
Our Lady's Center Marian Shrine is a Catholic lay apostolate within the Archdiocese of Baltimore located outside of Baltimore, Maryland in Ellicott City. We offer the Holy Sacrifice of the Mass and confessions upstairs in our chapel each weekday and on first Saturdays. Downstairs in our beautiful store, we carry a large selection of Catholic books and religious articles to meet every need. We have many events and activities throughout each month.