We have the best selection of Bluebird Houses in town!
Come visit and our staff will be happy to answer all your Bluebird questions.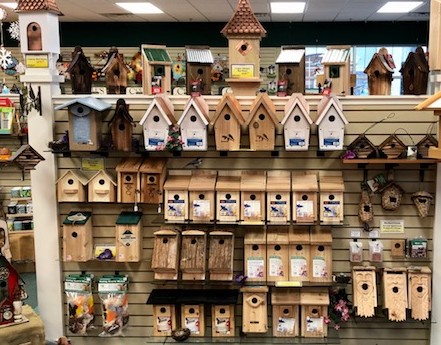 Our bountiful selection of Bluebird Boxes in all price ranges!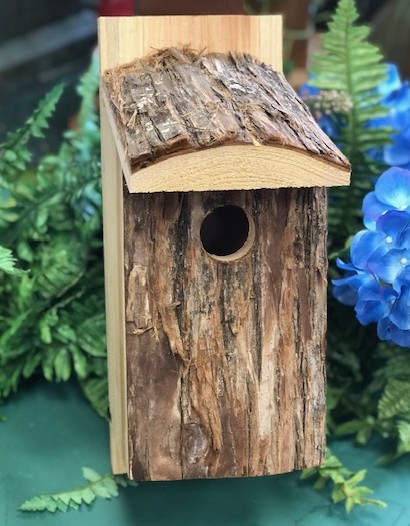 A beautiful, rustic Bark Bluebird House handmade in Georgia from bald and/or pond cypress--will last for many years!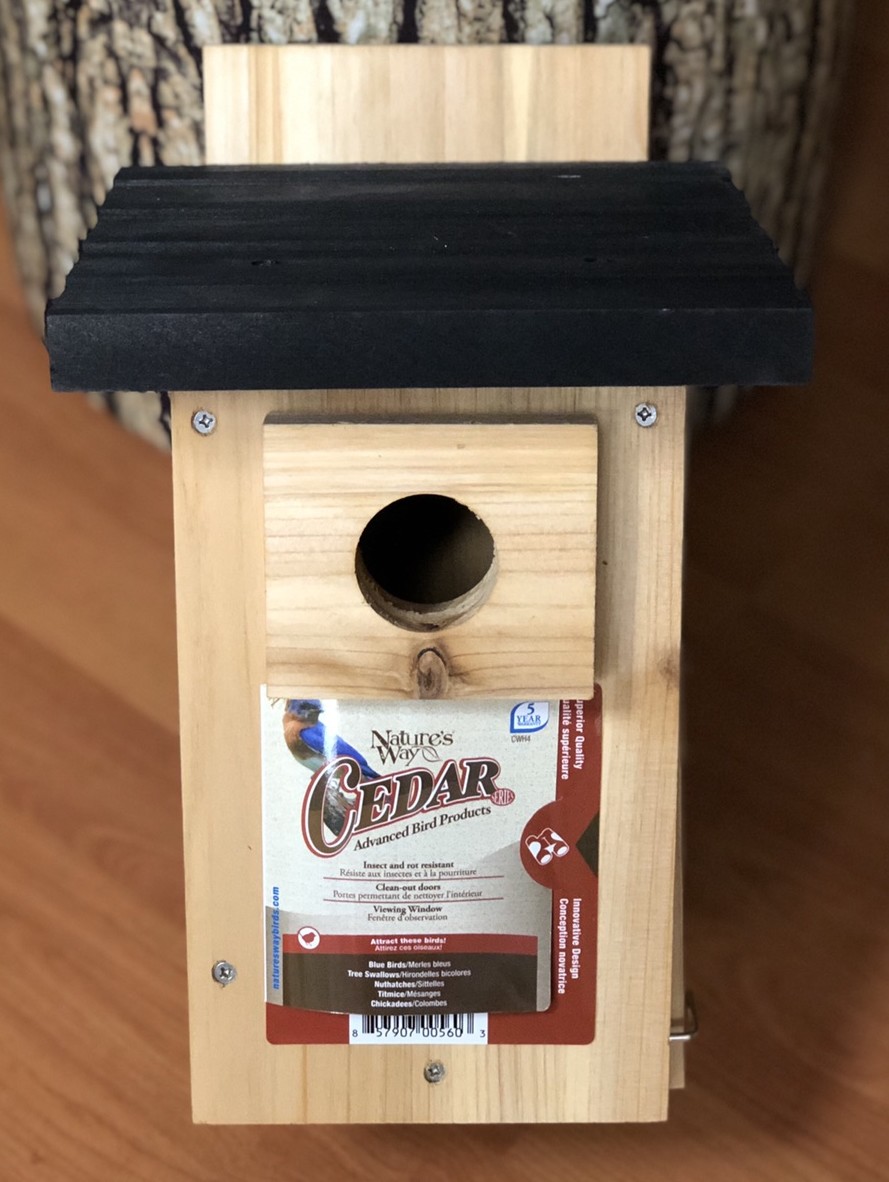 From Nature's Way, you can't go wrong with this quality Cedar House - easy to clean, and also has a side viewing window for easy monitoring.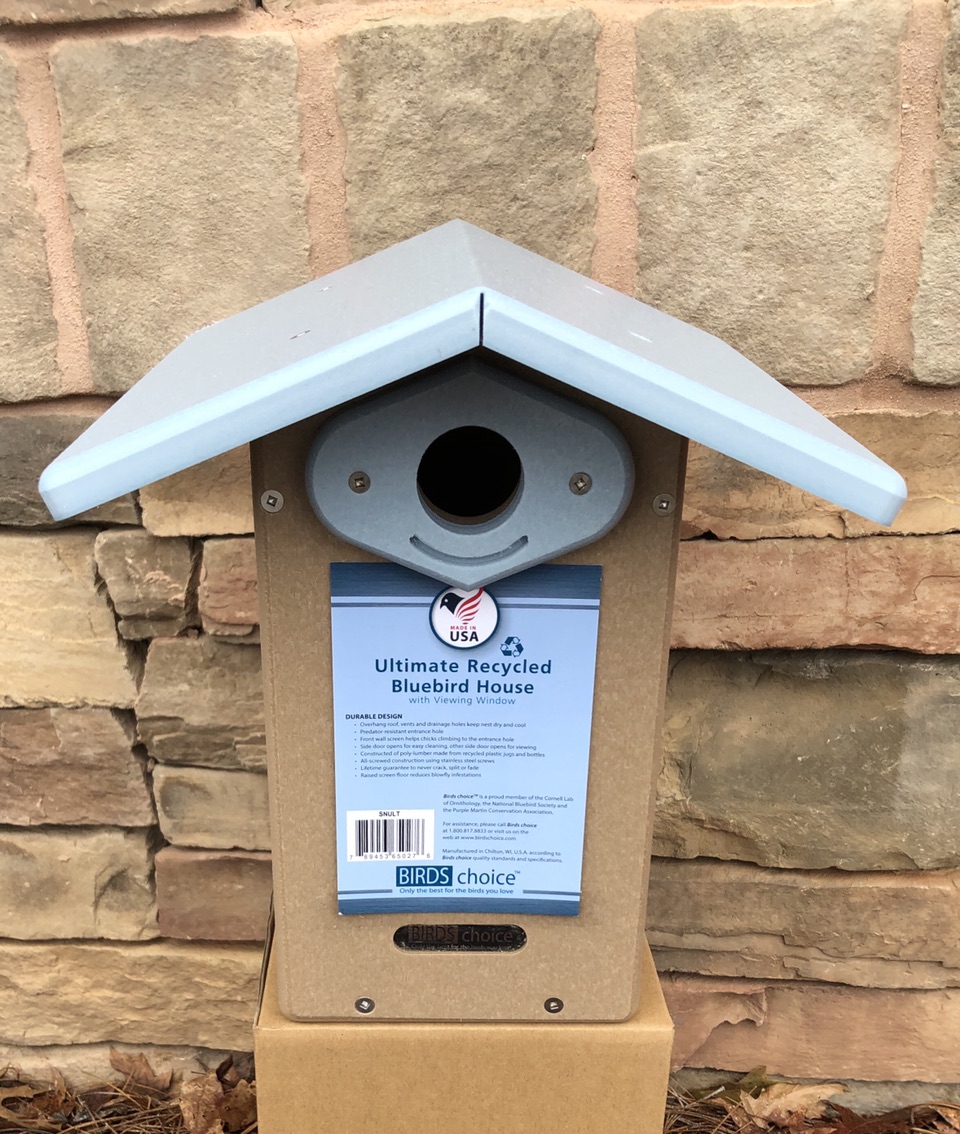 This Ultimate Recycled Bluebird House comes with a viewing window, and is so durable, it has a lifetime guarantee never to split, crack or fade.
Copper-topped Bluebird Houses for your upscale Bluebirds. We see you East Cobb ;)
It's not officially Spring for a few weeks, but birds are already singing, pairing up, and setting up territories. Some nest building has already started! What better time than now for our Annual Bluebird Sale

!

Through Sunday, March 14th,
save 20%
on everything you need to feed and attract Bluebirds to your yard--Bluebird houses, Bluebird feeders, hardware, portals, baffles, mealworms, suet nuggets, kibbles and more!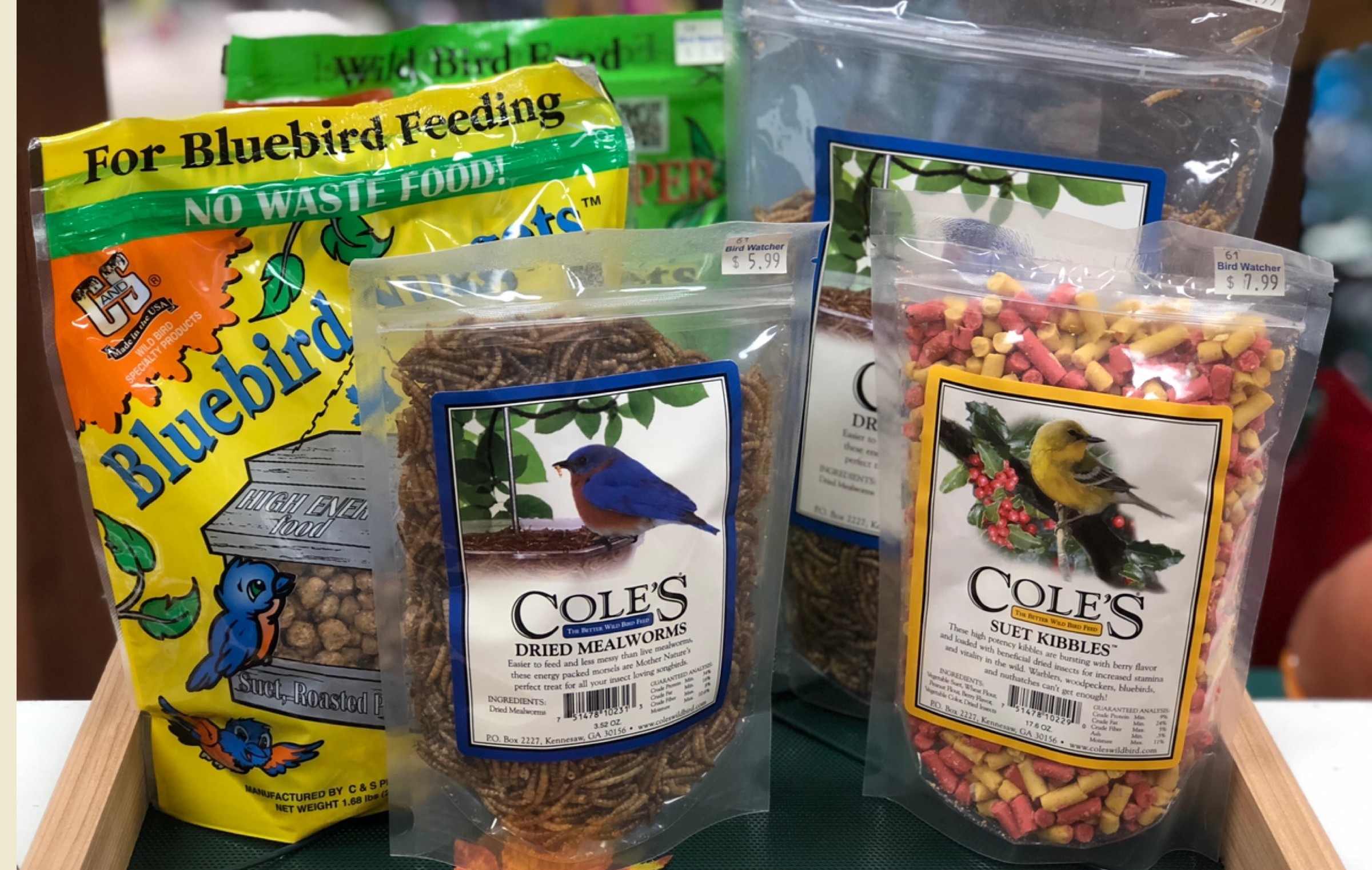 Dried Mealworm availability is very low, so there will be a two bag limit until we can get fully restocked. It's a great time to try nuggets, kibbles or even their favorite, live mealworms!
| | |
| --- | --- |
| Eastern Bluebirds can have two to three broods if they get an early start. Nest boxes should be placed on poles or posts with predator baffles to keep them safe, rather than trees. Many houses also come with reinforced 1.5" entrance holes, or you can add a copper or wood portal for extra security. Place houses in an open, grassy area away from busy seed feeders for the best success. Click here for more info on our Eastern Bluebird from Audubon. | A classic Bluebird House setup--safely mounted on pole, with a portal and predator baffle |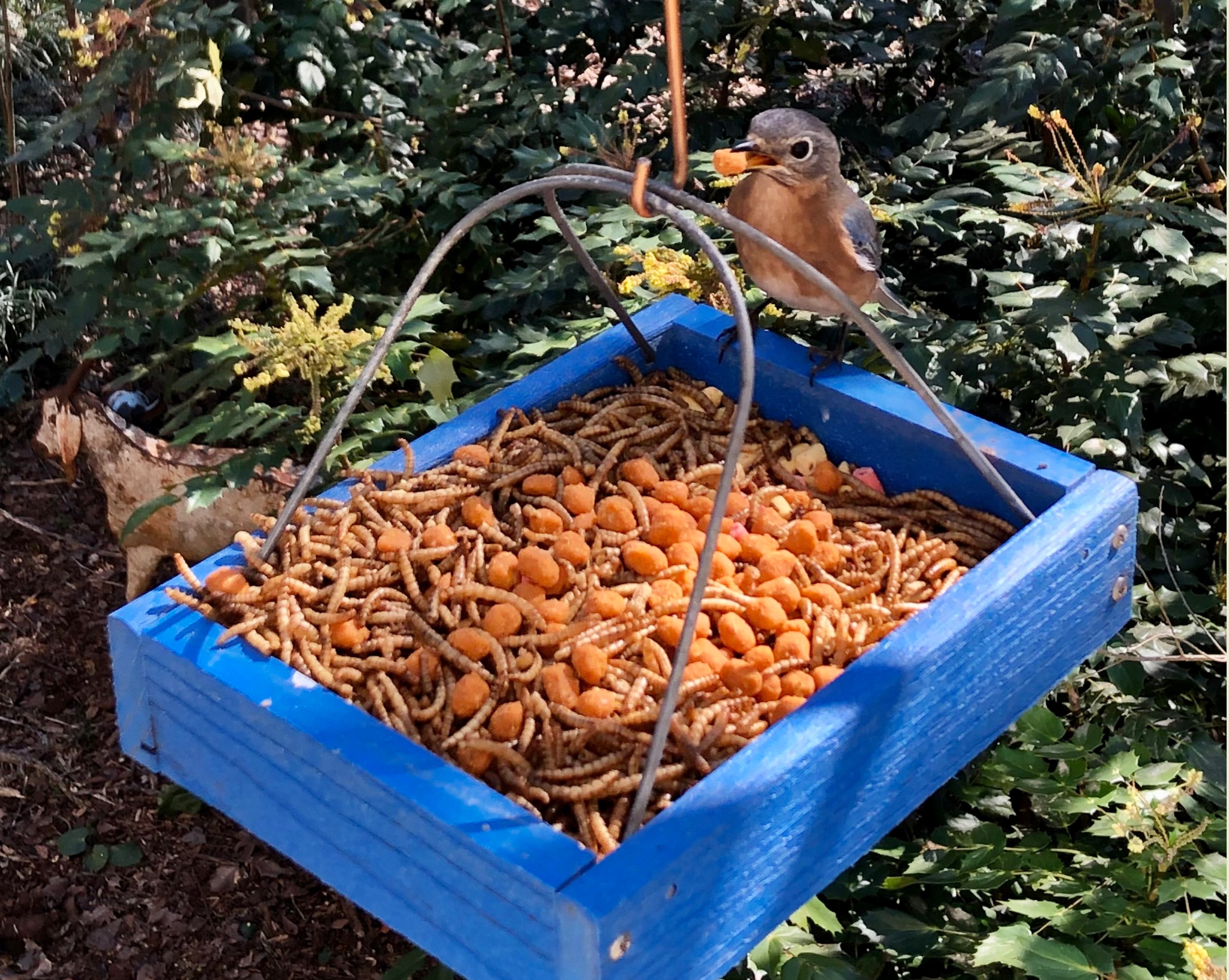 A female Bluebird picks out a yummy Hot Pepper Nugget
Don't boot me, bro!
We welcome Carolina Chickadees--they nest in one of our boxes every year.

Bluebirds are primarily insect eaters, so we encourage you to just say NO to pesticides. Let Mother Nature be your pest control service! And if you don't get Bluebirds in your nest box, please don't evict Wrens, Chickadees, Nuthatches, Titmice or Great-crested Flycatchers. They need good, safe places to raise their young, also. Just put up another box, or two!