August 2021 Newsletter
We dedicate this month to the Immaculate Heart of Mary.
"...but in the end my Immaculate Heart will triumph." Our Lady of Fatima
"To Jesus through Mary"
410-461-5066 • 3301 S. Rogers Avenue, Ellicott City, Maryland 21043
Turn between the blue mailbox and guardrail and follow our lane to lovely oasis of peace!
www.ourladyscenter.net • email@ourladyscenter.net
IN THIS ISSUE:
2000 Hail Marys, Grateful Hearts & a HUGE $5 Book Clearance Sale!
The Annual 2000 Hail Marys Day of Devotions
on the eve of the Feast of the Assumption
Saturday, August 14th, 8 am Mass - 5:30 pm
Come pray this powerful devotion hosted by the Legion of Mary, Our Lady Undoer of Knots Praesidium, in OLC's chapel on the eve of the Feast of the Assumption! The day will begin with 8:00 am Mass and continue with the Exposition of the Blessed Sacrament and devotions throughout the day, ending tentatively around 5:30 pm with Benediction. The devotions begin with praying a complete Rosary, then each of 20 petitions is read and followed by 100 Hail Marys. If you wish to lead a petition, contact us for a Sign-up Genius link.
SCHEDULE OF THE DAY
8:00 am: Mass, followed by all day Eucharistic Adoration
8:30 am: 2000 Hail Marys Devotion begins (no breaks and no specified lunch time; take breaks as needed. Packaged snacks and coffee will be provided.)
3:00 pm: Divine Mercy
6:00-6:30 pm: Closing of devotions
Send Forth Party for
Fr. Emile Yuban
Monday, August 16th


following 12:00 noon Mass

in the Conference room




Fr. Emile has served us so well over the past several years. Now he is moving on to Santa Clara University in CA to pursue a doctorate degree on a scholarship. We will be celebrating, wishing him well, and also collecting donations for a purse for him to defray expenses. Please come take the opportunity to let him know how much his service here at OLC has meant to us. Farther down in this newsletter you can see photos from Fr. Julius' send forth party which happened last month. Also, please pray that the Blessed Mother brings more wonderful priests to help us at OLC so our Masses can go on.

Regular Monthly Activities & Events

First Friday Mass & Devotions

August 6th at 12:00 Noon & 7:30 pm

Masses are followed by Exposition, Devotions and Confessions. Shop open until 7:30 pm. First Friday Promises

First Saturday Mass, Devotions




August 7th, 10:30 am

Mass followed by Exposition, Devotions and Confessions.

Shop open 10-10:30 am & 11 am-2 pm

First Saturday Promises
Holy Hour of Reparation


to the Sacred Heart before the Blessed Sacrament

Second Fridays of the Month following Noon Mass
Friday, August 13th

Booklets provided
In light of the affronts against God and his creation which are being perpetrated and increasingly promoted in our world, we are again making this powerful devotion a regular activity. Come join in these vocal prayers of thanksgiving and reparation to the Blessed Trinity and especially our Savior, prayers through our dear Blessed Mother, and all the saints for unity in the Church, for sinners of all types, for a just and lasting peace in the world and more!
Blanket Making Workshops


2nd & 4th Tuesdays, 1:00 pm in the Conference Room


AUGUST DATES: 8/10 & 8/24




All are welcome after Mass in the Conference room to help knot more blankets for Project Linus. If you can cut and make knots, you can make a blanket! Material and supplies are provided.




Over 700 blankets have been donated through OLC to date!
Children's Storytime & Craft

2nd & 4th Wednesdays of the month, 10:30-11:30 am in the Conference Room

AUGUST DATES: 8/11 & 8/25

Bring the children to hear Mrs. Ginny read entertaining and wonderfully virtuous Catholic children's books, do a fun craft, and enjoy a snack. RSVP so we know how many snacks and crafts to have on hand, but last minute drop-ins are always welcome!
Flame of Love Cenacles

Every Tuesday at 10 am and Thursday at 10 am & 2 pm (choose one)


Come join us to pray for the Flame of Love of the Immaculate Heart of Mary, which is Christ Himself, to be enkindled in our hearts and bring about a new Pentecost. There is no denying that this is exactly what our broken and hurting world needs. Learn more about this powerful and growing devotion HERE. Contact Board Member Ada Vergne for the materials and to sign up. Live streaming available for those who cannot attend in person.
Just Giving You a "Hearts Up!"
A special letter from our president will be arriving in your mailbox.
Along with sales from the bookstore, OLC relies on donations from you, our generous and dedicated benefactors. So as not to lay a burden upon you, we only run our capital campaign once every three years. If you are new to OLC, please consider becoming a vital part of the Center's continued success (nearly half a century of patrons paying it forward!) The help you provide will go towards funding the cost of operating OLC, ensuring the continuation of its mission of providing a place of grace for our extended Catholic community and ever striving to gently lead people to Jesus through Mary. OLC needs your TLC!
Farewell, Fr. Julius!
Fr. Julius Ageboh is returning to Cameroon to begin his next assignment, having completed his studies at Mount St. Mary's Seminary. We are so very sorry to have to say goodbye to another of our beloved regular priests. We enjoyed throwing him a send forth party complete with a cake and champagne toast, and a purse we collected to alleviate some of his expenses. We wish him all the best and invite all of you to keep him and his safety in your prayers.
Children's Storytime - So Much Fun!
Mrs. Ginny recently read the brand new children's book, The Handsome Little Cygnet by Matthew Mehan, published by Tan Books.

OLC's New Website Launched

A huge shout-out to Board Member Claudia Zohorski for step-in up to assist in moving this project along. We are very grateful for all her help. Check out all the information and photos at

www.ourladyscenter.net

IN THE BOOKSTORE*
*We are a non-profit. All sales go towards supporting the Shrine!

HUGE
$
5
BOOK CLEARANCE!
HELP! We need to make room on our shelves
for all the just-released books ordered!
We've just marked hundreds of the wonderful books in our inventory down to just $5 ea!

Come in and find some treasures to read at the beach or by the pool, and also supplement your home library so you are never without vital resources for your spiritual life. You can never have too many good Catholic books.

"I have found that I will be reading 5-8 books at a time, and I have become okay with that. Our spiritual lives are rarely linear, so requiring ourselves to finish a book before picking up another seems to deny the Lord a way to put before our eyes what He in that moment wants us to be contemplating. In my experience, it seems the Holy Spirit often guides me to pick back up again whatever book I need to be reading at that very moment for discernment. Once I picked back up "Life of Christ," by Fulton Sheen after six months to take with me to Adoration. The very chapter I read was the one concerning that day's Gospel passage. That was no coincidence!"
-Mgr. Christine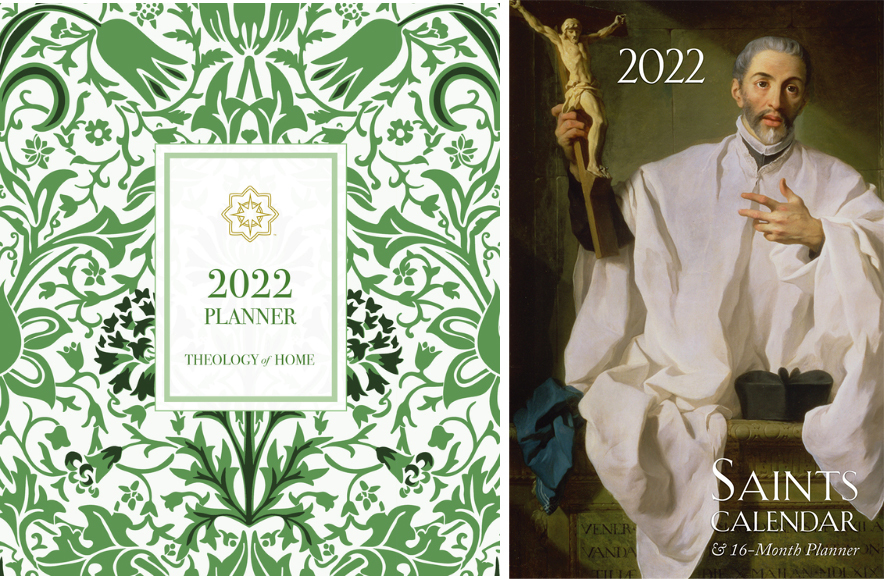 Hot off the presses 2022 Planners and Calendars arriving daily!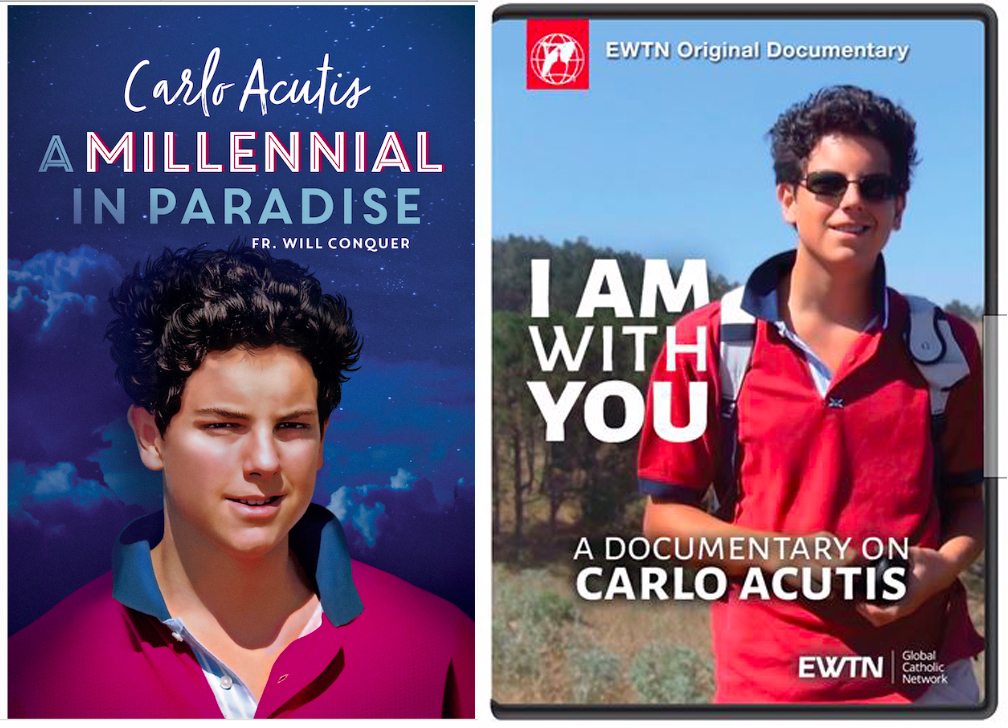 Get to know this new Blessed and be inspired!
Beautiful Concrete Outdoor Statues Back in Stock - Finally!

After waiting months for the shipment to arrive from Ohio, Mgr. Christine pretty much bought out the truck. Our supplier says orders have been four times their normal volume as everyone seems to want to have their own home shrines. Come now for the best selection that we will have all year, including a battalion of Our Lady of Grace statues in all sizes in plain and color finishes, a beautiful large Holy Family, Angels, Celtic Crosses, St. Joseph, St. Francis and more!
AUGUST NO-CLIP COUPON:
One Concrete Statue in Stock
15
% OFF
No coupon necessary. Valid on regularly priced, new, in-stock items only.
Cannot be combined with other coupons or discounts.
Expires 08/31/2021
Store Hours
Monday - Thursday: 10:00 am - 4:00 pm*
Friday: 10:00 am - 7:30 pm*
First Saturday: 10:00 am -10:30 am; 12:30 pm - 2:00 pm
*Please note that the store is always closed during the noon Mass
Holy Sacrifice of the Mass
Monday-Friday: 12:00pm
1st Saturdays: 10:30 am
​
Confessions Follow all Masses

Adoration Friday: 12:30 - 2:00 pm
Our Lady's Center Marian Shrine is a Catholic lay apostolate within the Archdiocese of Baltimore located outside of Baltimore, Maryland in Ellicott City. We offer the Holy Sacrifice of the Mass and confessions upstairs in our chapel each weekday and on first Saturdays. Downstairs in our beautiful store, we carry a large selection of Catholic books and religious articles to meet every need. We have many events and activities throughout each month.