Cedar Creek Gallery
January 2019 Newsletter

January 12 - February 24, 2019
Focusing on the many ways artists explore
contemporary ceramics through the most familiar vessel, the cup.
Opening January 12, 2019 at 10:00 am
CUPful features over 400 mugs and cups handcrafted by artists from across the United States. Each artist is sending a limited quantity, so visit early, choose your favorite, make a cup of coffee here and take it home to enjoy!

We have cups arriving every day and we are excited about the wide variety of cups and styles we have to offer this year.


Back by popular demand, this show is in its 5th year.
CUPful runs through February 28, 2018

A partial list of CUPful artists includes:

Richard Aerni ~ Nicole Aquillano ~ Andrew Avakian ~ Posey Bacopolous ~ Noel Bailey ~ Dawn Candy ~ Jeff Dean ~ Steve Dean ~ Amanda Dobbratz ~ Doug Dotson ~ Adrienne Eliades ~ Neil Estrick ~ Marty Fielding ~ Nancy Gardner ~ Terry Gess ~ Erik Haagensen ~ Michael Haley & Suzie Siegle ~ Deborah Harris ~ Lana Heckendorn ~ Autumn Higgins ~ Steven Hill ~ Meredith Host ~ Jordan Jones ~ Kristen Kieffer ~ Ashley Kim ~ Geoff Lloyd ~ Peg Malloy ~ Stephanie Martin ~ Sarah McCarthy ~ Cory McCrory ~ Jennifer Mecca ~ Brooke Millecchia ~ CJ Niehaus ~ Lisa Oakley ~Jeff Oestrich ~ Debra Oliva ~ Julie Olson ~ Marsha Owen & Rick Moss ~ Vernon, Pam, Bayle & Travis Owens ~ Liz Paley ~ Marilyn Palsha ~ Gillian Parke ~ Ronan Peterson ~ Ron Philbeck ~ Teresa Pietsch ~ Brenda Quinn ~ Joseph Sand ~ Amy Sanders ~ Galen Sedberry ~ Ken Sedberry ~ Yoko Sekino-Bove ~ Laurie Shaman ~ Joey Sheehan ~ Joe Sink ~ Stacy Snyder ~ Jennifer Stas ~ Tom Stoenner ~ Wei Sun ~ Joy Tanner ~ Sandra Torres ~ Brad Tucker ~ Tim Turner ~ Tria Turrou ~ Betsy Vaden ~ Eric Van Eimeren ~ Evelyn Ward ~ Wendy Wrenn Werstlein ~ Marie Wright
Here's a sneak peek at some of our fabulous cups!
Gretchen Quinn

To me, it's the freehand carving that makes my pots feel fresh and modern and what tells the user that every piece is handmade.

Debra Oliva

It is my hope to draw the viewer ever closer to examine the intricacies of the surface of the piece and experience the pleasure of its use.
Mike Jabbur

Interesting and beautiful functional objects help to transform otherwise routine activities into meaningful life-affirming moments.​

Teresa Pietsch

A former scientific illustrator, Teresa's work reflects ideas that are centered in life, growth and experience.
I feel pottery should speak to the user about the artist's intent and the qualities that can only be found in the handmade.

Andrew Iannazzi
Andrew uses his objects to explore functionality, form, and iconic representations throughout his work.
Thank you for celebrating the holidays by providing meals for neighbors in need.
This holiday season, with your help, Cedar Creek Gallery was able to donate $6,000 to North Carolina's largest foodbank. A contribution of just $10 provided 50 meals for our hungry neighbors in need
-- a total of 30,000 meals!

January Recipe
Sausage and Tortellini Tomato Soup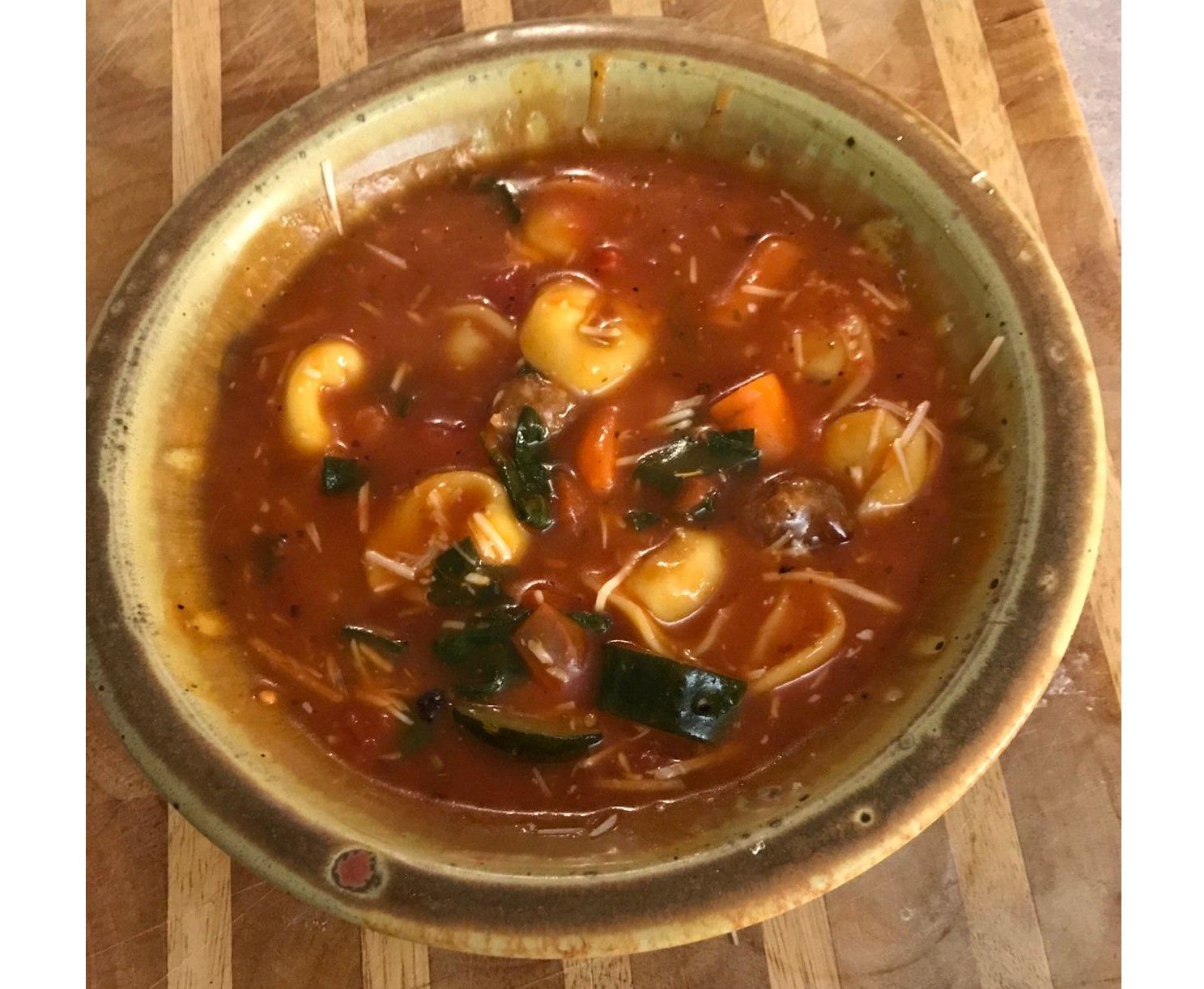 Cedar Creek Gallery Studio Artist Jennifer Stas shared one of her favorite wintertime go-to recipes to warm us up from the inside-out.
INGREDIENTS:

1 teaspoon olive oil

½ cup chopped onion

2 garlic cloves, minced

1 lb raw hot Italian poultry sausage, casings removed (you can use turkey or chicken sausage)

32 oz fat free low sodium chicken broth

1 (28 oz) can unseasoned crushed tomatoes

2 tablespoons chopped fresh basil

2 teaspoons Italian seasoning

1 teaspoon salt

A pinch of black pepper

½ teaspoon crushed red pepper flakes

3 oz cream cheese (can use 1/3 less fat kind), cut into cubes

12 oz refrigerated cheese tortellini

2 cups torn fresh spinach

Can add carrots and zucchini, mushrooms or other vegetables as desired. Can also sprinkle with freshly grated Parmesan cheese.

DIRECTIONS:


Pour olive oil into a soup pot or Dutch oven and bring to medium-high heat.

Add onions and cook until softened. Add minced garlic, stir together and cook for another 30-60 seconds. Add sausage and mix together. Cook, breaking the meat up into small pieces, until the sausage is thoroughly cooked and fully crumbled.

Add broth, crushed tomatoes, basil, Italian seasoning, salt, pepper and red pepper flakes, increase the heat and bring to a boil. Once boiling, reduce the heat to low and simmer, covered, for 20 minutes.

Uncover pot and add cream cheese. Whisk while simmering until cream cheese is dissolved. Add tortellini and spinach and stir together. Cover the pot and simmer for 10 minutes until pasta is cooked.

Makes 8 servings
Valentine's Day is coming
sooner than you think . . .
and Cedar Creek has got you covered.
Let us help you find the perfect gift
for the loves of your life.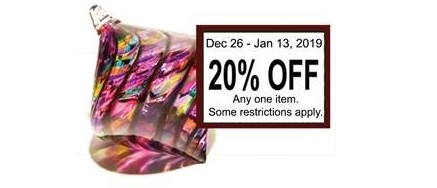 Now that you've taken care of everyone else over the holidays, come treat yourself to what you really want!
Cedar Creek Gallery Ongoing Specials
Solmate Socks: 3 pairs for $50
(single pair $20)

Free stand with Lisa Oakley garden globe ($20 value).

Copper tubes of various heights available for purchase.
Future Events
Mark Your Calendars for:
Cedar Creek Gallery
51th Annual Spring
Pottery and Glass Festival
April 5, 6 and 7 ~
Friday, Saturday and Sunday

April 13 and 14, 2019 ~
Saturday and Sunday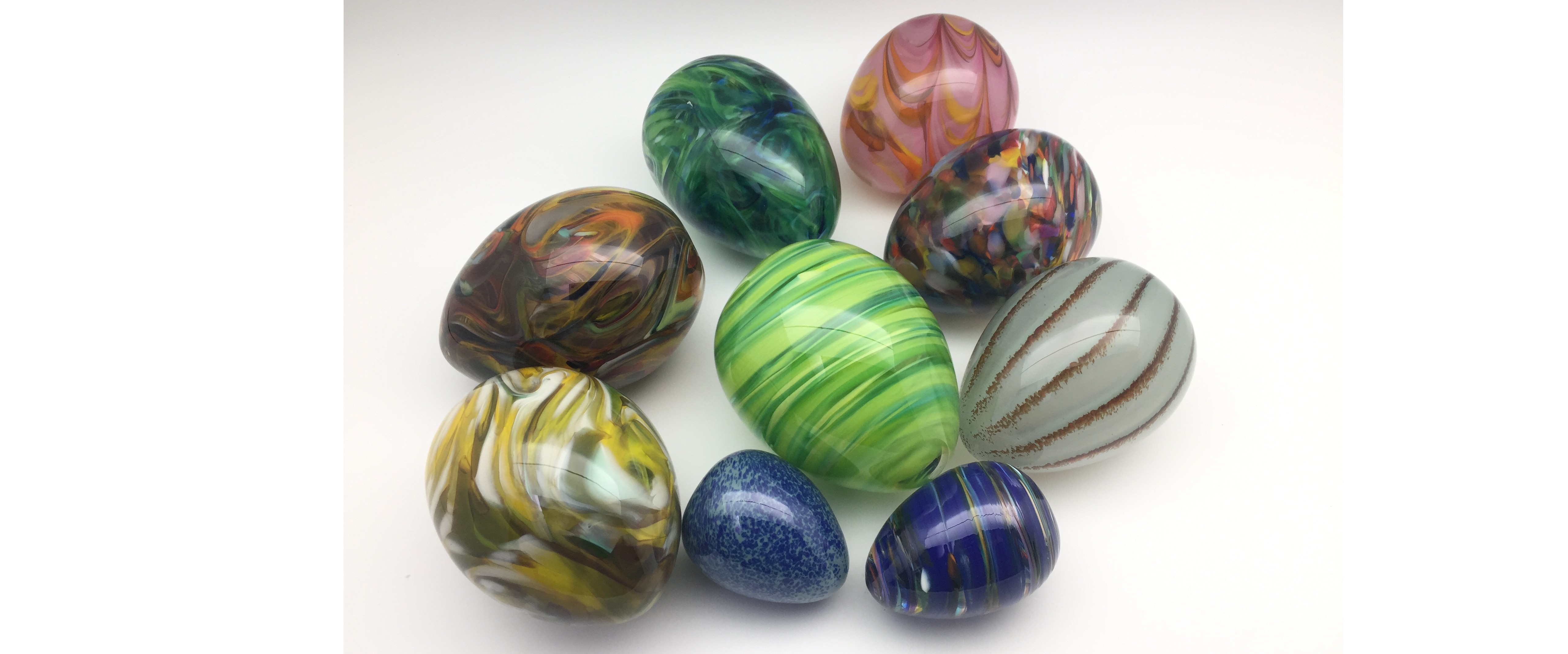 Opens Friday, April 5, 6pm - 9pm
featuring the Adult Egg Hunt at 7pm
Saturdays and Sundays, 10am - 6pm

Featuring:

glass blowing demonstrations, pottery demonstrations, raku firings,wood turning demonstrations, plant sales, live music, food trucks, and fun!
Cedar Creek Gallery
52nd Annual Fall
Pottery and Glass Festival
October 4, 5 and 6 ~ Friday, Saturday and Sunday
October 12 and 13, 2019 ~ Saturday and Sunday
Happy Birthday to our January birthdays!




Visit Cedar Creek during your
birthday month and receive 20% off
any one item in the gallery.

Some exceptions apply.
Store Hours
Monday - Sunday
10am - 6pm