It's the Month of the Sacred Heart of Jesus
Fresh off of Pentecost Sunday with a fresh in-filling of the the Holy Spirit, the Universal Church begins June by observing the feast day of Mary, Mother of the Church, to whom the US & Canada were just recently reconsecrated (May 1st). What a comfort, amid all of this upheaval and turmoil, to know that we have the gift of Mary, our spiritual mother, to guide and protect us! Let us pray fervently for her gentle, loving protection for the Church and for the world which is suffering under such universal physical and spiritual persecution. This broken world needs Christ's Sacred Heart which is Love & Mercy itself!
We are so happy to announce that we are finally officially OPEN for visitors again!
We have missed you and can't wait to welcome you back!
Bookstore & Gift Shop: Open 10-4 Monday - Friday for shopping
Chapel: Open 10-4 Monday-Friday for private prayer
Limited Daily Masses (see below)
All regular on-site activities still canceled until further notice.
Be assured we are implementing all necessary precautions to keep you just as safe as we can, including disinfecting routinely, monitoring the number of visitors and observing social distancing. Please observe posted guidelines.
Curbside pick-up remains available and is preferred for those considered high risk. We are happy to shop for you! See below for more about the store!
3 Outdoor Daily Masses this Week
Monday, June 1st, Wednesday, June 3rd, and Friday, June 5th (First Friday)
12:00 Noon on back parking lot
Outdoor Confessions
to follow at the picnic tables out front.
So many of us are feeling deep spiritual hunger for the Eucharist, and we are so excited that we can finally begin to receive the Precious Body of Christ again. As we move forward with plans to celebrate the Holy Sacrifice of the Mass, f
ulfilling the various civil and Archdiocesan directives and guidelines is especially challenging. We are doing our best, but be aware that adjustments may be necessary as new decisions are made. Calling ahead is advised.
Mass will be held outside on the back parking lot, weather permitting. Please bring a folding chair if you would like to sit, a hat or umbrella to shield yourself from the sun, and a face mask. Park in the front parking lot or the right side of back parking lot (back in). There will be parking assistants to guide you and instruct you from there. Please observe all directions for everyone's safety. Also, if the day has a high heat index or poor air quality and you are at risk, consider it probably best to stay home and do a spiritual communion. Know that we will keep you in prayer.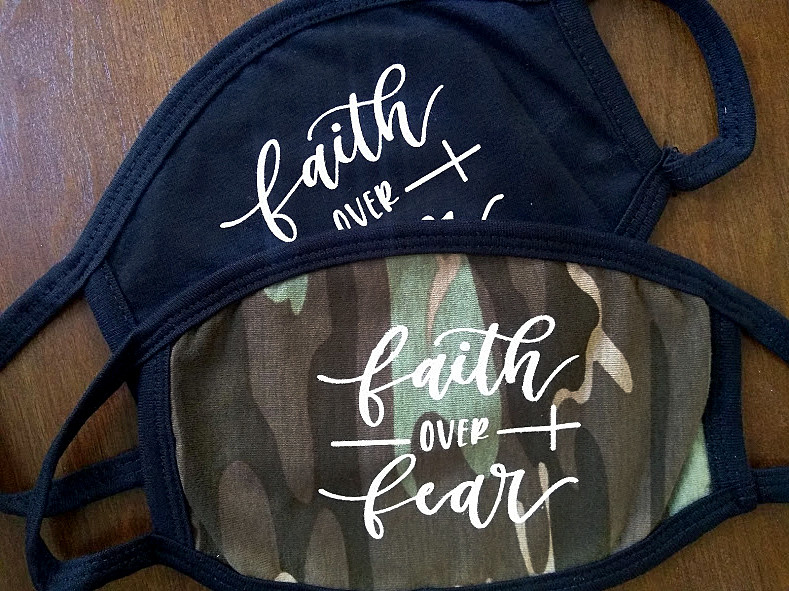 As masks are currently required at most public places, why not wear one with a respectful, gentle message of faith? We have a limited supply for, $10.95 made by a Catholic company in the USA.
First Saturday Mass & Devotions
Saturday, June 6th 10:30 am (tentatively)
We have always been careful
here at Our Lady's Center
to honor Our Lady of Fatima's request to have First Saturday Mass and Devotions offered. Although unable to do so the last two months due to the pandemic, we are hopeful to be able to resume this month. Please look for an update towards the end of the week.
The Flame of Love Prayer Cenacles are Video Conferencing, and You're Invited!
Our Flame of Love prayer group cenacle is meeting virtually! If you would like to learn more and receive instructions, contact Board Member Ada Vergne for more information. These cenacles (prayer groups) pray for the Flame of Love of the Immaculate Heart of Mary, which is Christ Himself, to be enkindled in our hearts and bring about a new Pentecost. More about this powerful and growing devotion HERE.
Msgr. Lizor's Mass on the Anniversary of his Ordination was "Virtually" Overflowing with Friends
Certainly, when Msgr. Joseph Lizor was ordained a priest 62 years ago, he could never have imagined that he would be employing such technology in order to connect with his congregation. Certainly we are grateful he could. He was amazed and joyfully surprised to see so many show up virtually for his private Mass on Ascension Sunday. The live-stream was set up by the very helpful staff at Heartlands, where he resides. Msgr. Lizor looked great, and he was overjoyed to see so many beloved friends. He misses everyone dearly. Anyone who knows Msgr. knows he loves to remain active and engaged, so these months in near isolation have been especially trying for him. We all are looking forward to the happy day when we will be able to see each other again.
The two top photos are from years gone by at OLC. The two bottom photos are from the live-stream.
1 - Mary, Mother of the Church
5 - St. Boniface
7 - Trinity Sunday
11 - St. Barnabas
14 - Most Holy Body & Blood of Christ
19 - Most Sacred Heart of Jesus

20 - Immaculate Heart of Mary
22 - St. Thomas More
24 - Nativity of St. John the Baptist
26 - St. Jose Maria Escriva
29 - Sts. Peter & Paul
30 - First Martyrs of the Holy Roman Church
OLC BOOKSTORE & GIFT SHOP
*We are a non-profit. All sales go towards supporting the Shrine!
(And we need your support more than Amazon does)
______________________
Come shop inside
or request curbside delivery
Please observe all posted precautions if entering. Can't go shopping? Never fear! You have a personal shopper. Call 240-581-8013 for suggestions. She'll text you photos and help you decide on the perfect gift. Pay over the phone, for curbside pickup or delivery.
Father's Day is Sunday, June 21st!
Here's a selection of spiritually uplifting items we carry that Dad will love, and we have so very many books, devotionals and
Trappistine Chocolates & Candy

Trappistine Candy is always a hit! We have all the favorites in stock. Milk & Dark Chocolate Squares (with and without Almonds), Penuche, Chocolate Fudge and Chocolate Walnut Fudge.

Our priests are navigating unchartered, difficult, lonely waters. They miss their spiritual children dearly. Remember them too this Father's Day.
| | |
| --- | --- |
| Holy Land Stone, quarried from the hills of Jerusalem where Jesus walked, and manufactured in the USA, complete with Certificate of Authenticity and velvet gift bag. | Mystic Monk Coffees in a variety of flavors, regular and decaf. If you have any particular flavors in mind, we'll order for you and have them in for Father's Day. |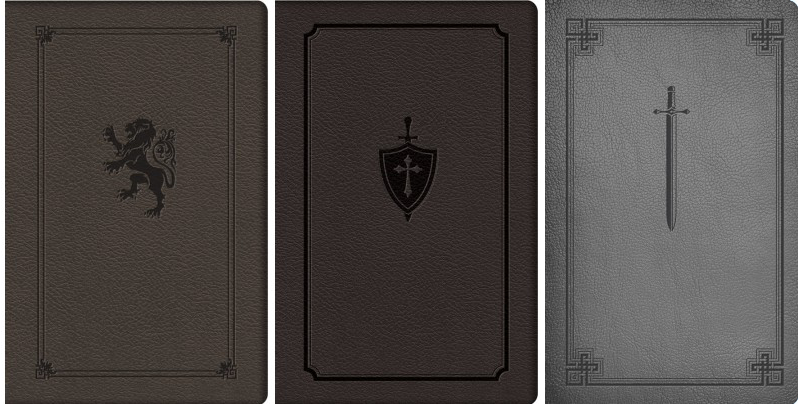 Manual For Men, For Conquering Deadly Sin, & For Spiritual Warfare
Religious & Sacramental Gifts
SO many gift ideas for Graduation • Weddings • First Holy Communion • Confirmation • Holy Orders • Priestly Anniversary
Honor the Sacred Heart of Jesus
"I will bless the homes in which the image of my Sacred Heart shall be exposed and honored." - Christ to St. Margaret Mary Alacoque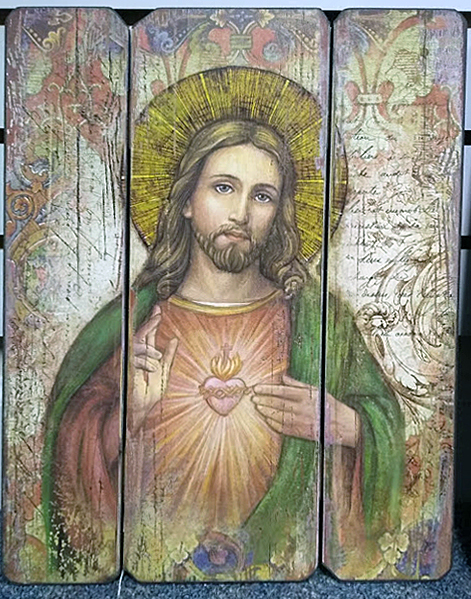 Sacred Heart and matching Immaculate Heart wood plaques are a lovely option.
4 Ways to Continue to Support Our Lady's Center
Through the last 46 years, countless patrons have paid it forward to help this little family apostolate grow and thrive, ensuring that countless lives and hearts would be touched by the gentle hand of Mary through our efforts. If you are so moved, please consider helping us continue this beautiful legacy which is needed perhaps now more than ever. Help us continue our mission to bring people to Christ through Mary. We are registered 501 (c)3 non-profit. Thank you, and God bless you!
Set up a Monthly Electronic Donation. Any amount will help! Contact us for details.

Purchase a Gift Certificate to use in the future. We'll mail it to you or to a loved one anytime.

Make a donation through PAYPAL anytime.
Amazon Smile: Choose Our Lady's Center as your charitable organization HERE ​when shopping for anything we don't carry. Amazon smile is the same as Amazon, same products, prices, service, but with the additional benefit that a percentage of what you buy goes to OLC. Every little bit helps!
- To Jesus Through Mary -
NOTE THE HOURS AND EVENTS BELOW ARE OUR NORMAL SCHEDULE AND MANY HAVE BEEN TEMPORARILY SUSPENDED DUE TO COVID-19.

Store Hours
Monday - Thursday: 10:00 am - 4:00 pm*
Friday: 10:00 am - 7:30 pm*
First Saturday: 10:00 am -10:30 am; 12:30 pm - 2:00 pm
*Please note that the store is always closed during the noon Mass
Chapel Hours:

Holy Sacrifice
of the Mass

Monday-Friday: 12:00pm
Friday night: 7:30 pm
1st Saturdays: 10:30 am

Rosary


Monday-Friday: 11:30 am



Confessions


Following all Masses



Adoration


Friday: 12:30 - 7:30 pm

Friday Night Devotions



Holy Mass: 7:30 pm
Followed by: Confessions, Rosary, Divine Mercy Chaplet, Adoration of the Blessed Sacrament and Benediction
| | |
| --- | --- |
| Our Lady's Center Marian Shrine is a Catholic lay apostolate within the Archdiocese of Baltimore located outside of Baltimore, Maryland in Ellicott City. We offer the Holy Sacrifice of the Mass and confessions upstairs in our chapel each weekday and on first Saturdays. Downstairs in our beautiful store, we carry a large selection of Catholic books and religious articles to meet every need. We have many events and activities throughout each month. | |