November is dedicated to the Holy Souls in Purgatory. It opens with the Feast of All Saints, then continues with the Feast of All Souls. Through our intensified prayers for the Holy Souls throughout November, we find perhaps the greatest expression of the connection between the Church Triumphant, the Church Suffering and the Church Militant. More HERE and HERE.
Eternal rest grant unto them, O Lord. And let the perpetual light shine upon them.
And may the souls of all the faithful departed, through the mercy of God, rest in peace. Amen.
November 2017 • News & Events

OLC Thanksgiving Schedule:
Our Lady's Center will be CLOSED Thursday & Friday,
November 23rd & 24th.

First Saturday Mass & Devotions Ministry Presentation: Success in Style
Saturday, November 4th, 10:30 am - 12:30 pm Along with First Saturday Mass and devotions, which Our Lady at Fatima requested we observe, OLC is hosting a brief presentation by a local ministry each month as a way of highlighting opportunities for service in our community. Next up is Patty Francomacaro of Success in Style, a ministry which provides donated career wear to women and men in need so they can interview for professional positions with confidence, a major step towards independence. Come hear more about their volunteer opportunities and how you can help!
Fr. Frank Pavone is Coming to Speak at OLC!
Friday, November 10th, 1:00 pm
| | |
| --- | --- |
| | The Fall Defend Life Speaker Series continues with a talk from Fr. Frank Pavone, activist, strategist, author, and National Director of Priests for Life. He will speak on "Defunding Planned Parenthood: Defeating the Goliath of the Abortion Industry." No priest in the world has fought against the culture of death more consistently and more ardently than Fr. Frank Pavone. He also serves as pastoral director for Rachel's Vineyard and Silent No More, bringing hope and healing to those affected by the abortion industry. His talk will take place in the Chapel after 12:00 noon Mass (the Blessed Sacrament will be reposed during the talk, and Adoration will continue once the talk is complete). Join us after the talk in the Conference room for cake and lively discussion. Don't miss your chance to hear Fr. Pavone speak! Plan to arrive early, and carpool if possible. |
OLC Manager Christine Cunningham and Board Member Carolyn Niebauer with
Fr. Pavone at the 2015 Catholic Marketing Network Show in New Jersey.
Veteran's Day Military Mass
Monday, November 13th, 12:00 noon Mass


Our Lady's Center invites all those who have served in the United States Armed Forces and those who have family members who have served to a special Military Mass celebrated by our own Msgr. Joseph Lizor, a retired Army Chaplain. Join us as we honor our beloved veterans. If you served, be prepared to provide your name, rank and military occupation specialty.

We are so thankful to all who have served their country with honor!


(Veterans Day this year falls on Saturday, and Friday is also the birthday of the U.S. Marine Corps).
St. Nicholas is Coming!
Wednesday, December 6th,, 10:30 am


Bring the kids and share the news! St. Nicholas, Bishop of Myra, will once again be visiting Our Lady's Center on his feast day to tell the children all about his love for the Lord and the joy of giving. Children can pose with St. Nick for a photo, color Christmas pictures, enjoy some Christmas cookies, and leave their shoes under the Christmas tree for a surprise. Last year was another huge success as dozens of children visited on the Feast of St. Nicholas. Mark your calendar now!
You Are Invited to our Annual Christmas Party!


Tuesday, December 19th, 1:00 pm


All our beloved patrons and supporters are invited to the Annual Christmas Basket Raffle & Pot Luck. Mark your calendar now, and think about a dish to bring and share. You can enter to win one of several fantastic raffles worth hundreds of dollars! Many wonderful items, gift certificates, and gift cards are being generously donated by area businesses and friends of OLC so that we could say thank you to our fantastic patrons!
Have something to donate for our Basket Raffles? Bring it by now! If you run a business, it is an excellent way to promote it while sharing the joy!
Resurrection Craft Fair & Bake Sale
Saturday, 11/19 after the 5:30 Mass
& Sunday, 11/20, 8:00 am - 1:30 pm
Church of the Resurrection, Paulskirk Rd., Ellicott City


We are excited to once again be invited to exhibit at the Resurrection Craft Fair and Bake Sale hosted by the Catholic Daughters of America Court 1882. We will be displaying our lovely and festive Advent and Christmas items as well as a wide variety of our store merchandise. We will also be bringing our wonderful selection of Trappistine Fudge, Penuche and Chocolates as well as Mouth Party Sea Salt Caramels and Mystic Monk Coffees. See you there!
Centennial Celebration of the Miracle of the Sun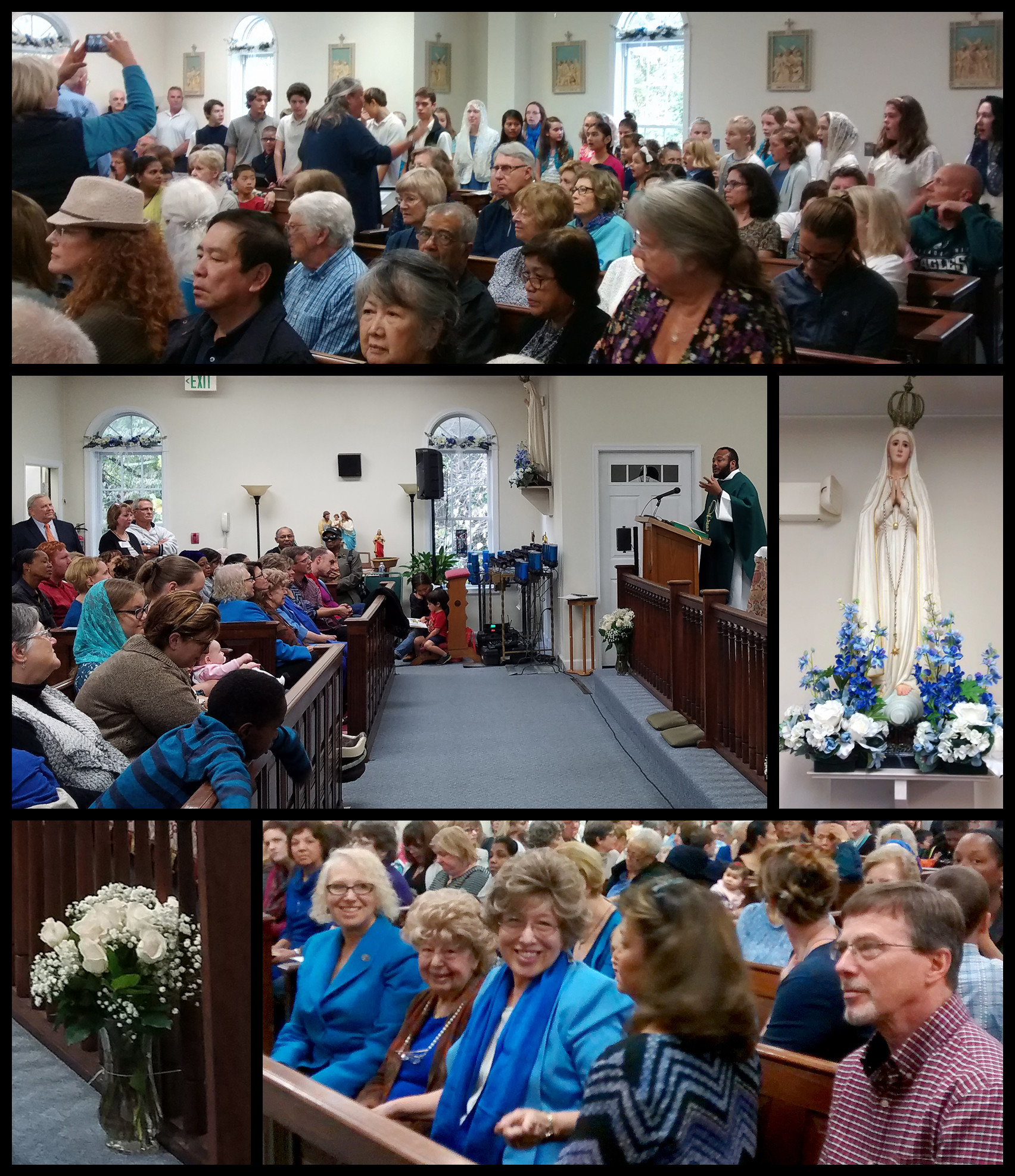 Hundreds turned out on October 13th to honor the 100th Anniversary of the Miracle of the Sun in Fatima, Portugal and took advantage of the opportunity to receive a plenary indulgence. The St. Philomena Apostolate Children's Choir sounded absolutely angelic, and we are so very grateful that they were able to sing at this memorable Mass. Listen to a clip of their performance HERE. Manager Christine's mother, Sylvia James George, who was actually celebrating her 96th birthday that very day, was in attendance. She was accompanied by two other daughters from out of state, a son, and other family members, and she told us she felt so happy and deeply blessed to be able to take part in the Fatima festivities at Our Lady's Center, a place she has loved and frequented for decades.
Joan & Dave Maroney Bring
the Divine Mercy Message to OLC
OLC was excited to welcome Joan and Dave Maroney, co-founders and co-directors of Mother of Mercy Messengers, an apostolate of the Marian Fathers of the Immaculate Conception. This dynamic couple presented little known facts and history surrounding the Divine Mercy revelations given to St. Maria Faustina in the 1930's and their supreme importance for the US and the world today. The Maroney's were in town for a family event and contacted Board Member Ada Vergne (center above) about their availability to speak if we would like. Of course, we jumped at the opportunity! Ada handled all the details to make it happen, and we had a wonderful turnout for them. The Maroney's spent the afternoon enjoying cake and conversation with our patrons, and they were treated to gifts from the store including one of our lovely "Jesus I Trust in You" infinity scarves, which Joan immediately put on.
Thank you to all Who Came Out for the Annual America Needs Fatima Rosary Rally!
These public square rosary rallies are always held on the Saturday closest to the date of the last apparition of Our Lady of Fatima and the Miracle of the Sun. This year, there were 21,570 groups of faithful Catholics simultaneously praying for our country and the world! Please continue to pray the rosary every day for peace and the conversion of hearts.
OLC at the Maryland Catholic Women's Conference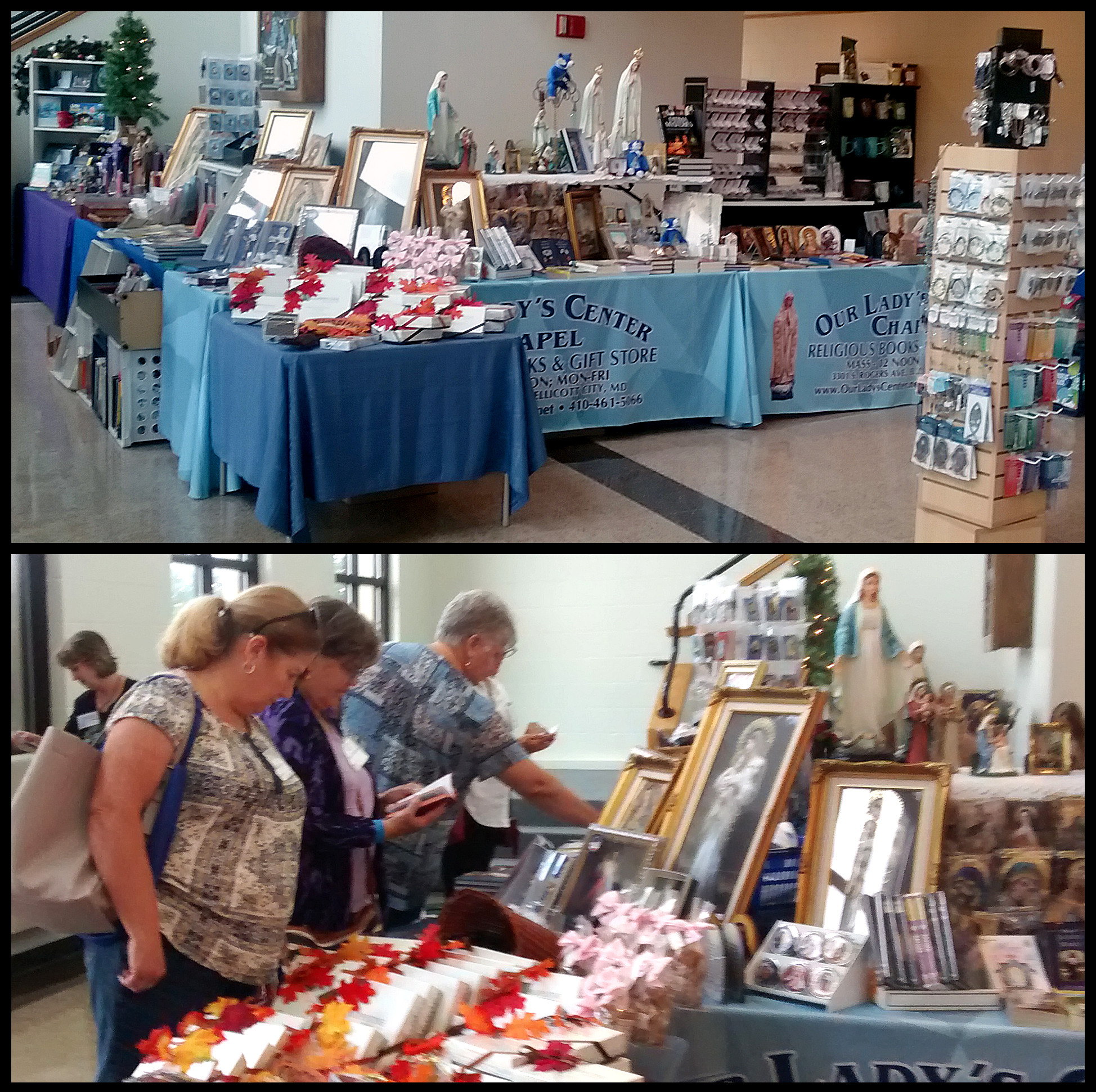 Once again, Our Lady's Center packed up what seemed like half the store and brought it to Mount St. Mary's in Emmittsburg. The 7th Annual Maryland Catholic Women's Conference was very well attended, and the many women who stopped by our display were enthusiastic about their faith, our beautiful Catholic merchandise, and to learn that there is a Marian Shrine in Ellicott City with daily Mass and confessions. Many thanks to the MCWC for inviting us. We are already looking forward to next year!
We're starting to have a nice group of regulars for Storytime, with more coming each time. It's wonderful to see new friendships blossoming under Mary's gentle watch. And we are very grateful to "Mrs. Ginny" for sharing her love of children and her excellent catechizing skills with our smallest patrons. We're very blessed to have her. Sign up HERE for emailed reminders.
Fr. Terence Henry, T.O.R.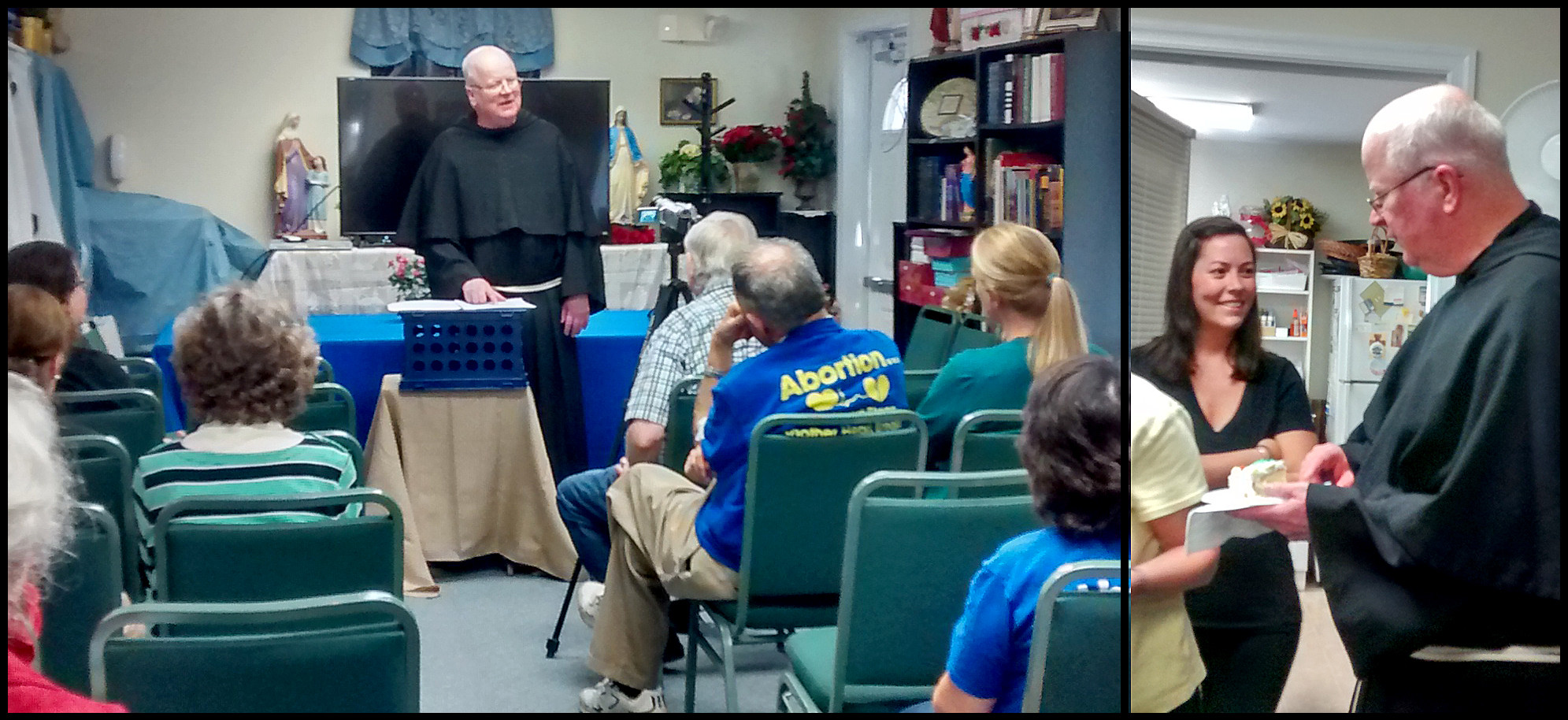 Former President and Chancellor of Franciscan University, Fr. Terence Henry, T.O.R. spoke on "Threats to Primary Things in American Life" and the transformation of Franciscan University back to its Catholic roots, facilitated by another former President, Fr. Michael Scanlan, who passed to his eternal reward earlier this year. Fr. Henry was gladdened by the enthusiastic welcome he received and to see some of his former students who made it out to see him.

November Special Dates


Wednesday, November 1st:
All Saints Day Storytime
& Parade 11:00 am

Saturday, November 4th:
First Saturday Mass
& Devotions, 10:30 am

Friday, November 10th:
Defend Life Speaker Talk, 1:00

Monday, November 13th:
Special Military Mass, 12:00

Wednesday, November 15th:
​Children's Storytime
& Craft, 10:30 am

Thursday & Friday, November 23rd-24th:
Center CLOSED for Thanksgiving


Ongoing:
Flame of Love Cenacles
(choose one day/time per week)
Tuesdays 10:00 am,
Thursdays 10:00 am,
OR Thursdays 3:00 pm



November Special Feasts


1 - All Saints Day
(Holy day of obligation)
2 - All Souls Day
4 - St. Charles Borromeo
9 - Dedication of
St. John Lateran Basilica
10 - Pope St. Leo the Great
11 - St. Martin of Tours
13 - St. Frances Xavier Cabrini
15 - St. Albert the Great
16 - St. Margaret of Scotland
17 - St. Elizabeth of Hungary
18 - Dedication of the Basilicas
Sts. Peter & Paul
21 - Presentation of the
Blessed Virgin Mary
22 - St. Cecilia
26 - Feast of Christ the King
27 - The Miraculous Medal
30 - St. Andrew the Apostle


IN THE BOOKSTORE*
*We are a non-profit. All sales go towards supporting the Shrine!


Don't forget to pray for the Holy Souls in Purgatory, especially this month!
| | |
| --- | --- |
| This NEW Spiritual Warfare Bible is an excellent resource for prayer warriors. | Don't forget your Advent Candles! 10" & 12" tapers, votives, and these awesome LED's. |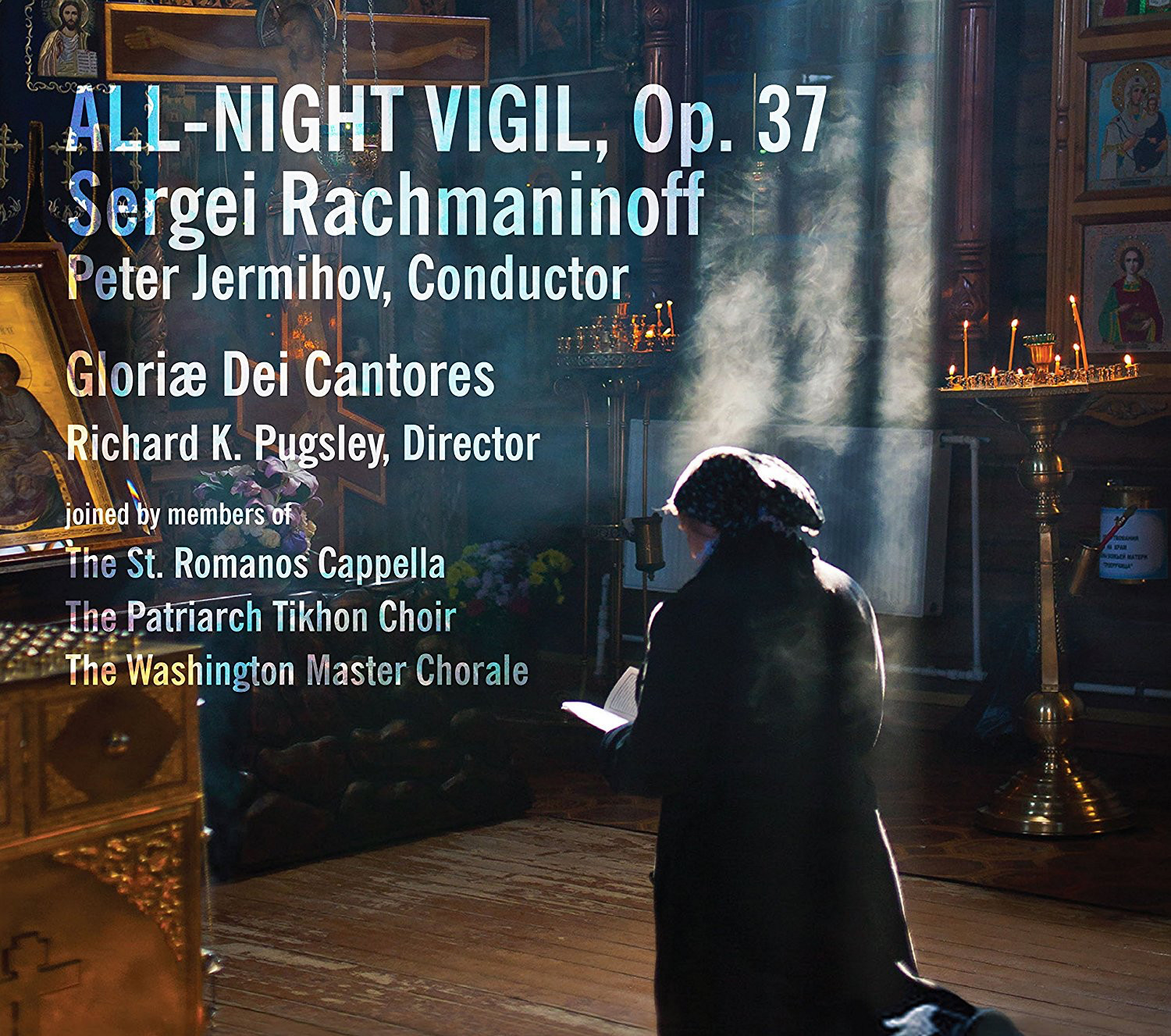 Just in: This NEW Gloria Dei Cantores CD Makes a beautiful Christmas gift!
Don't look now, but the cart of shameless temptation is back! Yes, shameless - because these candies are made by Trappist nuns and, as they make them, they pray for those who will buy them and those who will enjoy them. These candies do make perfect hostess gifts...IF you prefer to pass on those blessings to someone else!

NOVEMBER NO-CLIP COUPON
Just mention you saw this offer in the
November OLC Newsletter!
15% OFF
One Advent Item or
One Book on Purgatory


Must mention coupon at time of purchase. Valid on one regularly priced item only.
Not valid on previously purchased items and cannot be combined with other coupons.
Limit one No-Clip discount per visit, please.
Expires 10/31/2017
Can't Get to our Store?

Our homebound and out-of-town patrons have found shopping at our online store convenient and helpful. We carry a variety of medals, crucifixes, and rosaries there for your convenience. You can shop anytime and choose to have your items shipped either to your home address or to anywhere you need them sent. We thank you for supporting OLC and appreciate any and all patronage as the proceeds of all sales go toward supporting our unique apostolate. Click here to visit now: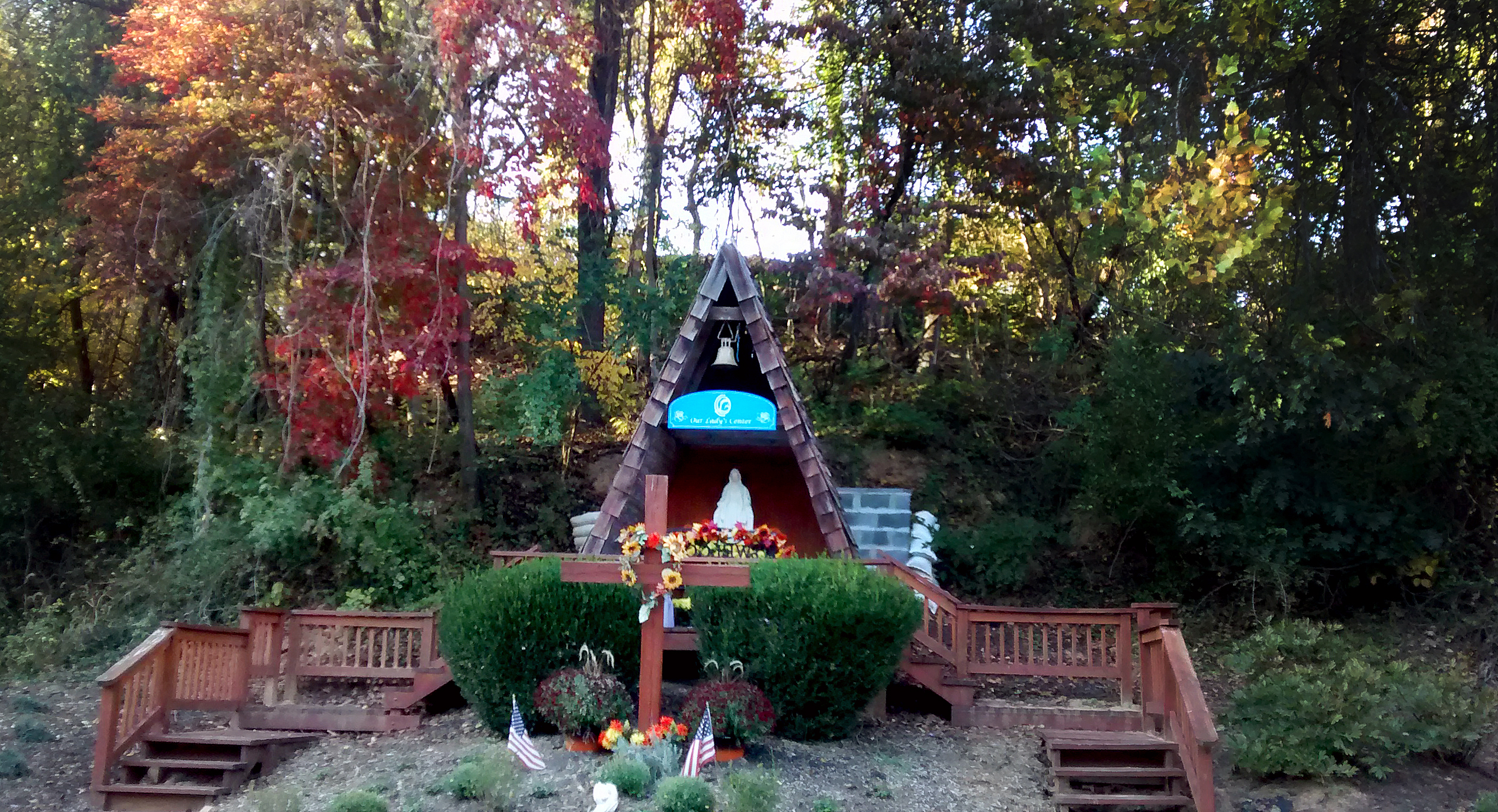 Stunning Autumn colors surround Our Lady's Grotto. Many, many thanks to volunteer and patron, Diane Andrews, and her family for tidying up, planting and decorating for the Blessed Mother. We are so grateful!